Overview
The Mediation Clinic immerses students in mediation theory, practice, techniques and ethics while allowing them to mediate live cases with actual clients.
Students have the opportunity to work directly with ambassadors at the United Nations, foreign governmental officials, transnational organizations, and American Indian tribal leaders on mediation practice and systems design.
Participation in the clinic provides students an opportunity to:
Improve their ability to represent clients by helping them practice skills that are important to effective problem solving and wise lawyering
See the benefits and limitations of mediation and other dispute resolution techniques to enable students to responsibly counsel clients about their choices
Understand how feelings, background values and personal style affect performance in a professional role
Provide quality assistance to parties whose disputes the clinic mediates
Get a head start in terms of both skills and ethics for students who make mediation part of their professional lives.
The Mediation Clinic course has six components:
Mediation skills training
Mediation of cases
Observation of neutrals at work
Individual meetings with the professor
Class analysis of ethical, systemic and jurisprudential issues involved in the ADR movement
Final paper or project
Mediation Clinic Resources
Student Testimonial: Learning how to ask the right questions
Hannah Lustman, L'20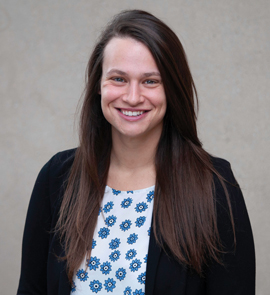 I joined the first cohort of students in the Mediation Clinic, which trains law students to serve as mediators. Throughout my time in the Mediation Clinic, I learned how to come into a conflict with little background and help the parties reach a meaningful solution.
As a mediator who is ethically bound to be neutral, I couldn't simply treat one side's position as a counterargument to be torn down. I had to test my patience and critical thinking to explore the problem until I had a comprehensive sense of how both sides viewed their positions and how they envisioned a positive outcome. Otherwise, I wouldn't be able to help them!
Having learned about the mediation process, I will be confident going into a mediation that I can zealously protect my client without being obstructive to the resolution process.