Why KU Law
---
Why should you choose KU Law?
At KU, you'll find a law school where value matters. Three years at KU Law will transform you, equipping you with the deep knowledge and practice-ready skills to achieve your goals.
#10
KU Law's moot court program has ranked in the top 30 nationally for the past eight years (2023).
A+
The Trial Advocacy program at KU Law is among the best in the country, according to preLaw Magazine (2022).
#16
Faculty at KU Law rank 16th among public law schools for research and scholarly impact (2021).
Great Value
KU Law takes pride in its ability to offer a world-class legal education at a reasonable rate of tuition. The school is consistently ranked as one of the best value law schools nationally. Our students graduate with an average debt burden far below other law schools.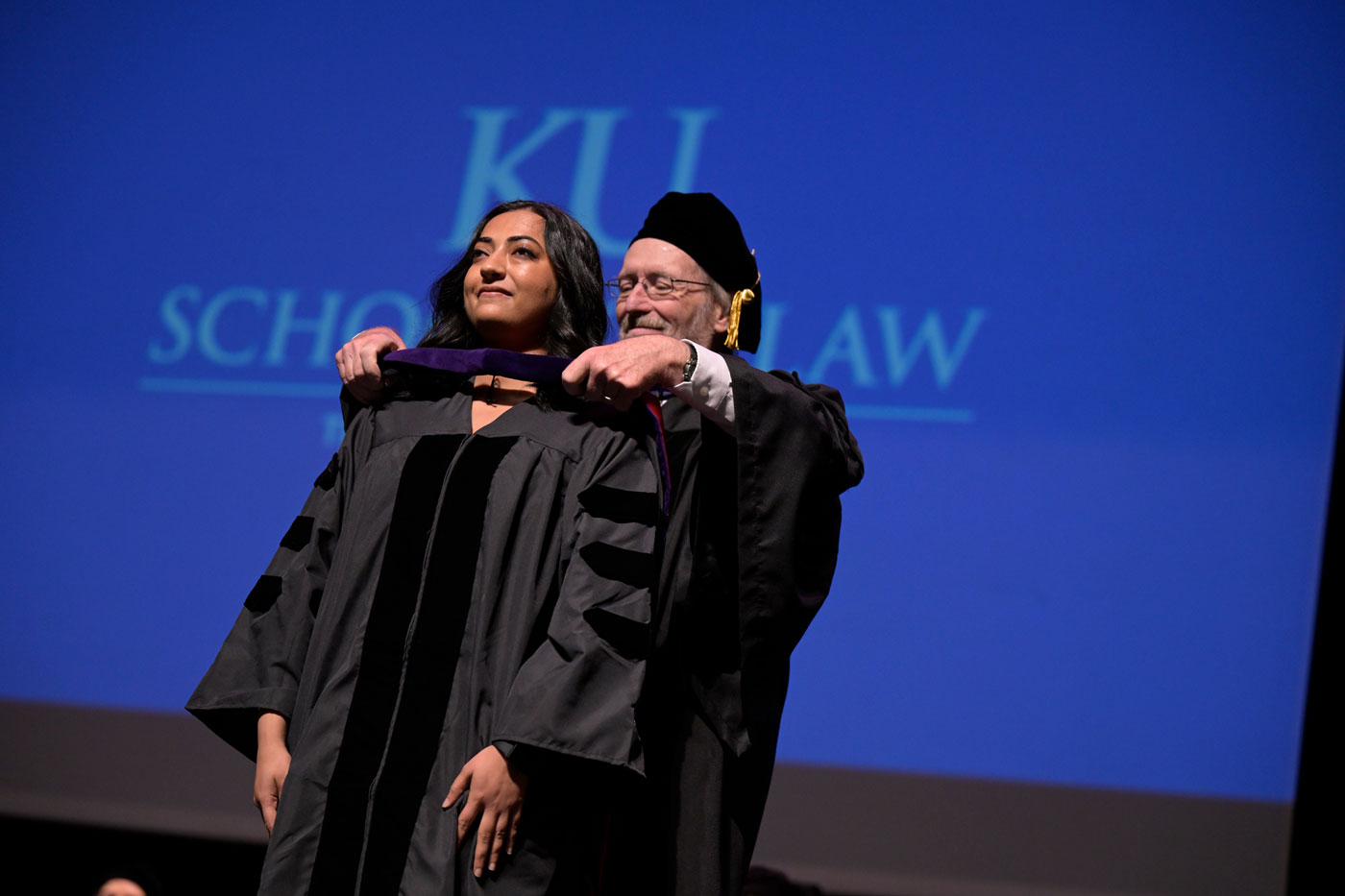 Small Class Sizes
More than 75% of upper-level classes have 25 or fewer students. First-year students take half their classes in small sections. Those small working groups allow for personal interaction with professors and an informal learning environment that encourages in-depth discussion.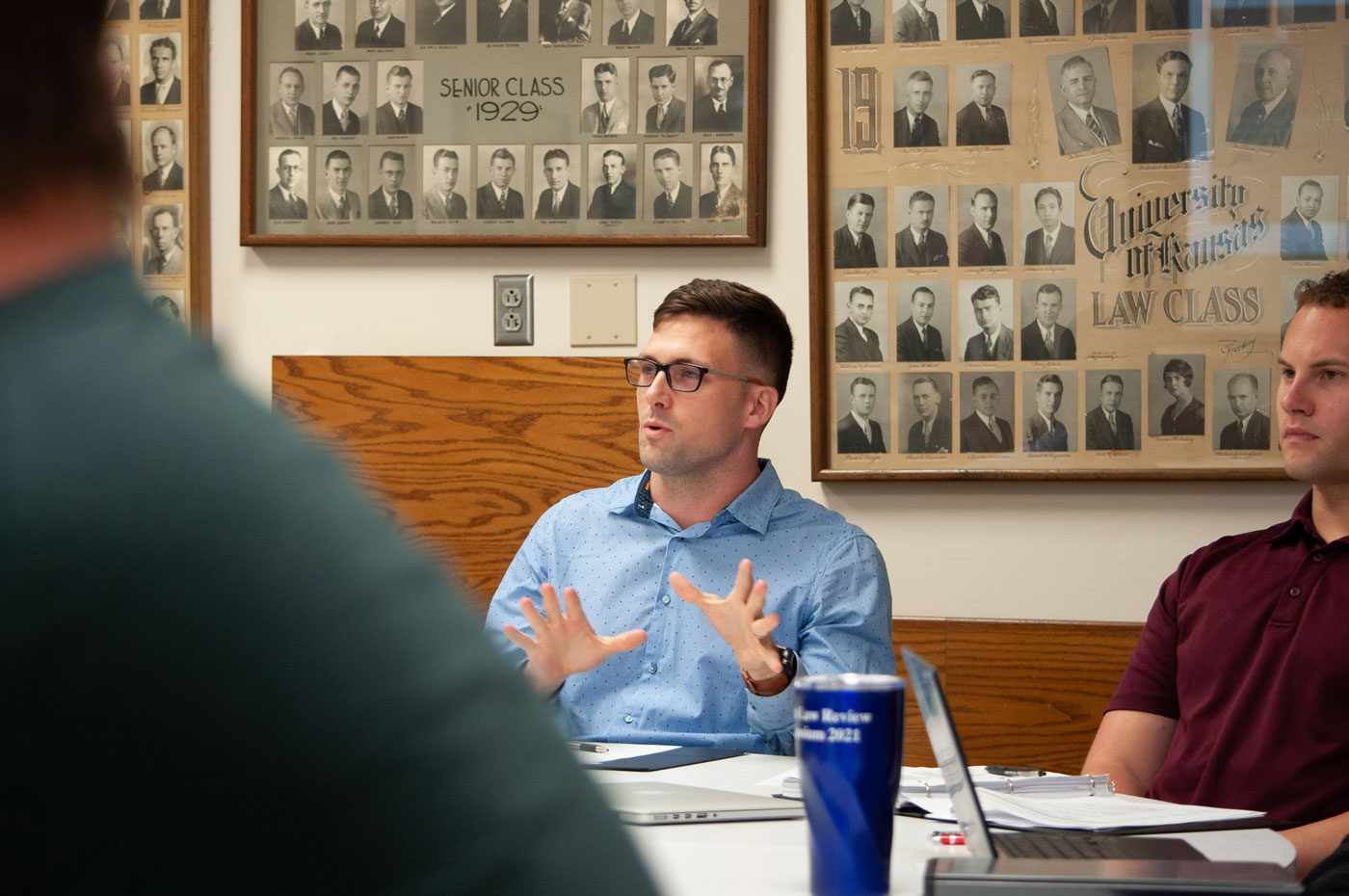 One-to-One Career Planning
The Career Services Office takes an intensive one-to-one approach, developing a career strategy unique to each student. Graduates consistently land jobs with law firms, government agencies, corporations and nonprofits.
Free Bar Prep
Bar prep is expensive. KU Law has you covered. KU Law's Bar Prep Program offers all students a free, post-graduation bar prep course and a Multistate Professional Responsibility Exam prep course.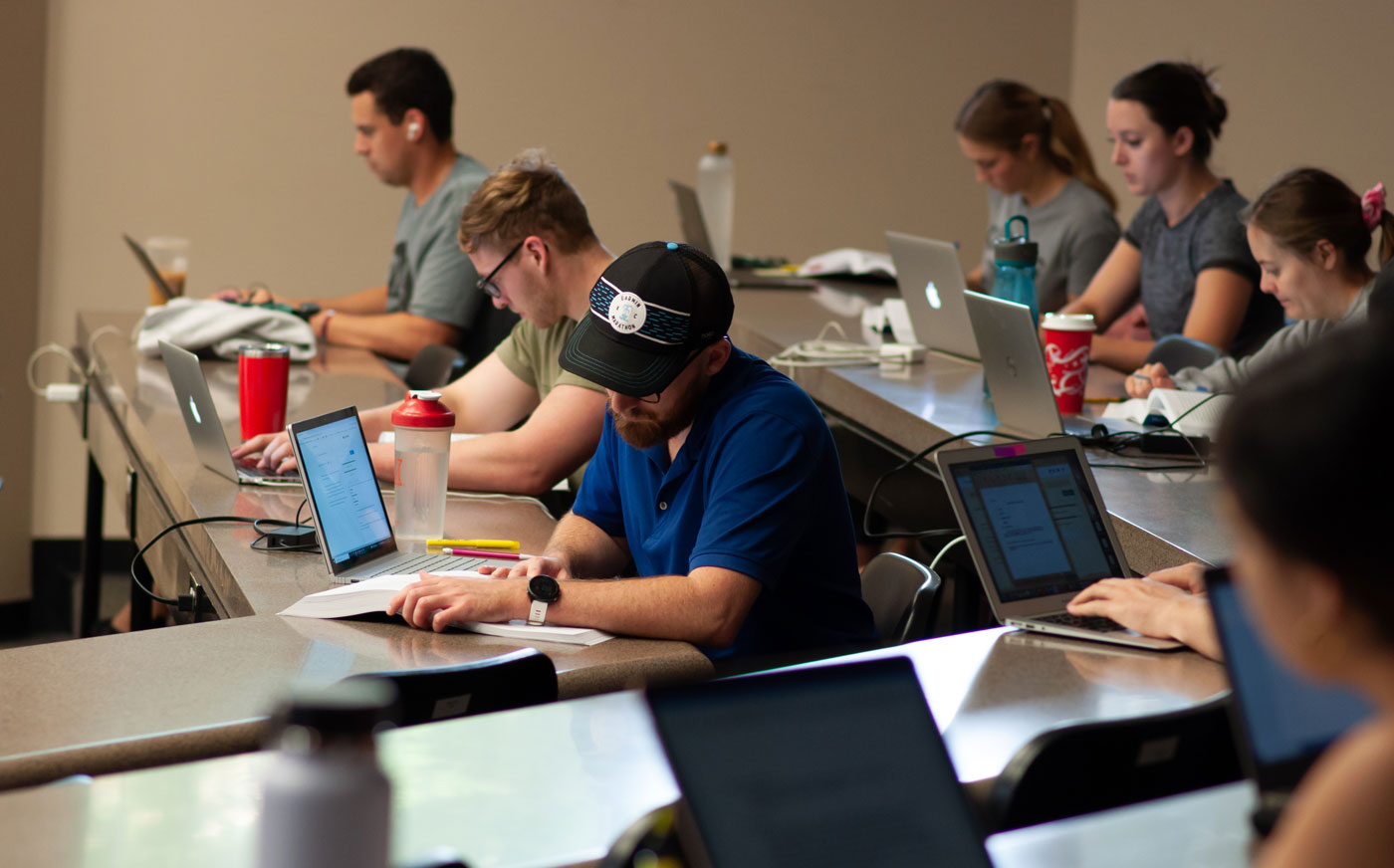 6th Semester in D.C.
6th Semester in Washington, D.C. Program students spend the spring semester living, learning, working and connecting in our nation's capital.
Student Support
At KU Law, we are committed to the success and well-being of all our students. Resources include academic support programs, need-based scholarships, one-to-one faculty advising and alumni mentoring. Students have access to stipends for public interest work, travel to interviews and professional attire.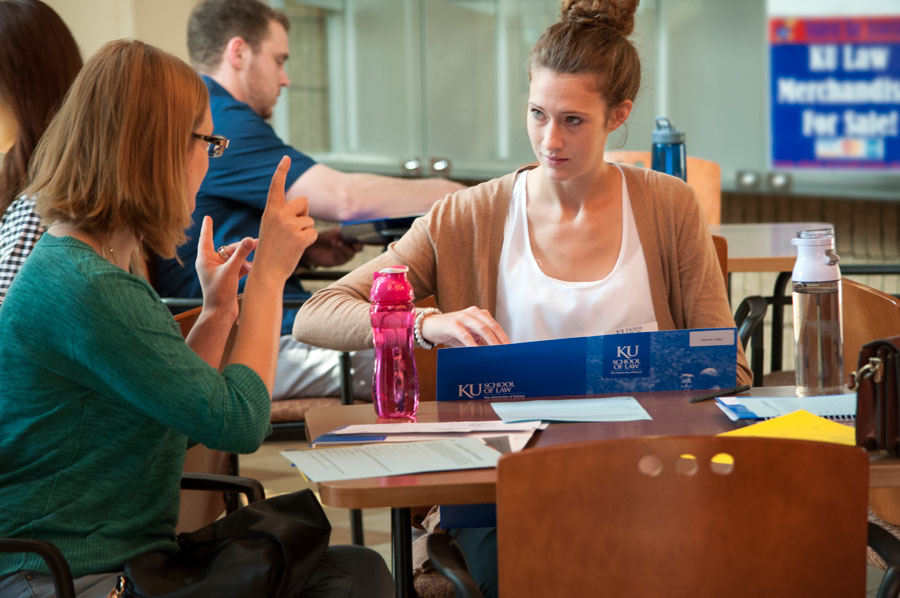 Hear from Jayhawk Lawyers
Wherever you end up after graduation, the Jayhawk lawyer network will be there to welcome and support you. More than 8,000 KU Law alumni live in all 50 states and dozens of foreign countries. They chose KU Law for the community, connections and experience. Read alumni profiles.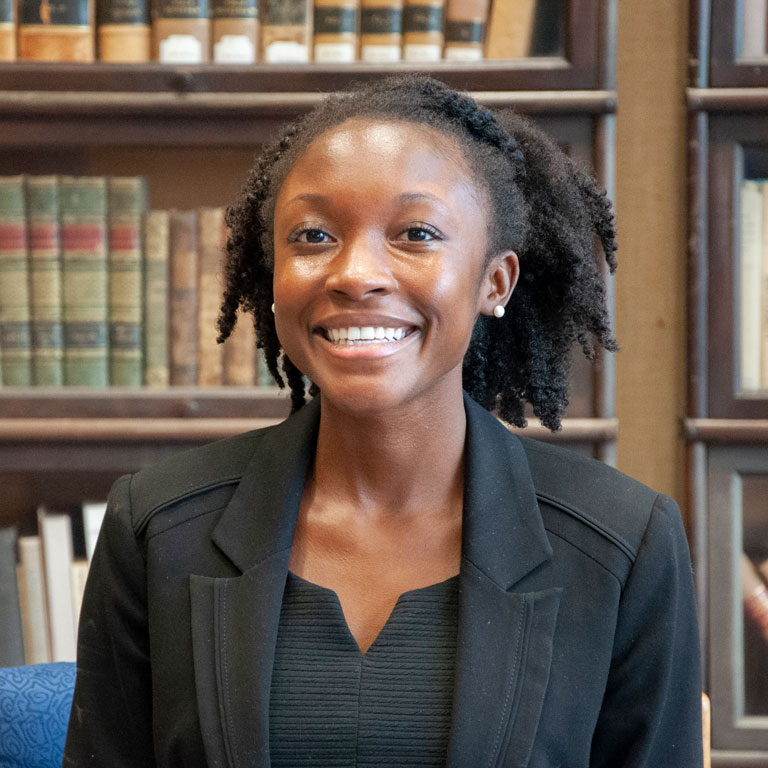 KU Law's Summer Start program drew me to the school. As a science undergrad, I figured I could use any extra time and resources to make the switch over to 'thinking like a lawyer.'
---
Denise Dantzler
L'20 | Patent law associate, Hovey Williams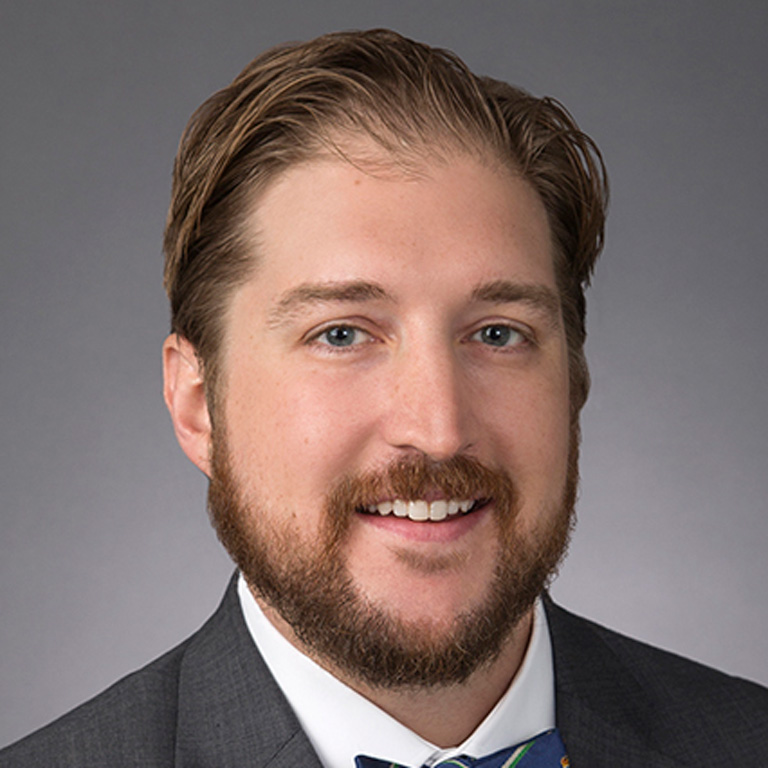 I knew that I wanted to do international trade law. It just so happened that I had the world's leading international trade scholar (Professor Raj Bhala) right there in my backyard.
---
Devin Sikes
L'08 | Of counsel, international trade litigation, Akin Gump Strauss Hauer & Feld LLP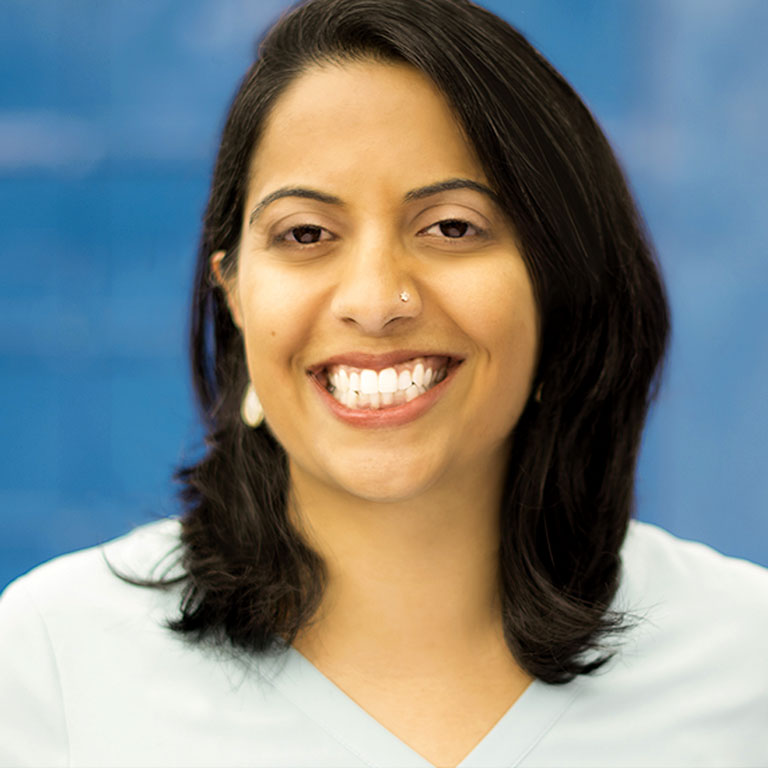 Getting a law degree from KU has turned out to be one of the best decisions I made for myself. Graduating with a wide network of KU Law alumni helped me transition to another city to practice law with ease.
---
Madhu Singh
L'09 | Chief legal officer, Foundry Law Group