About KU Law
---

Overview
The University of Kansas School of Law has been preparing students to be outstanding members of the legal profession since 1878.
Our students learn the foundations of the law, then gain the hands-on experience necessary to begin their careers ready for practice. KU Law offers several clinical and field placement programs. Students also have access to skills simulations, student publications and a nationally ranked moot court program.
KU School of Law faculty are active scholars, researchers and subject matter experts in their fields. KU ranks 40th overall and 16th among public law schools for scholarly impact. Many professors are authors of textbooks and casebooks used in classes at KU and in law schools around the U.S. and overseas.
Students enjoy small class sizes, a collegial environment and access to a loyal alumni network of more than 8,000 Jayhawk lawyers.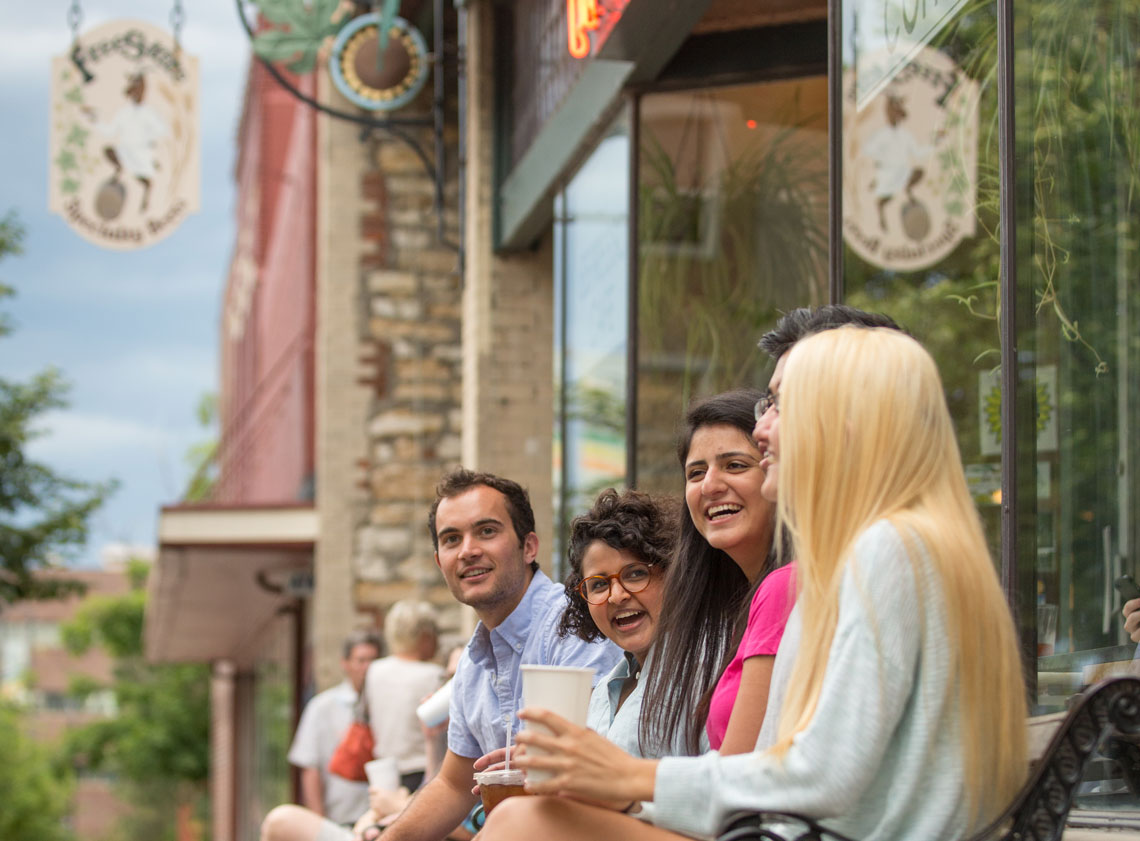 Life in Lawrence
Lawrence is a city of 95,000+ and a hub of culture and progressive change. KU's stunning hilltop campus overlooks the Kansas River and a vibrant downtown. The location between Topeka and Kansas City offers access to urban amenities and outstanding employment opportunities.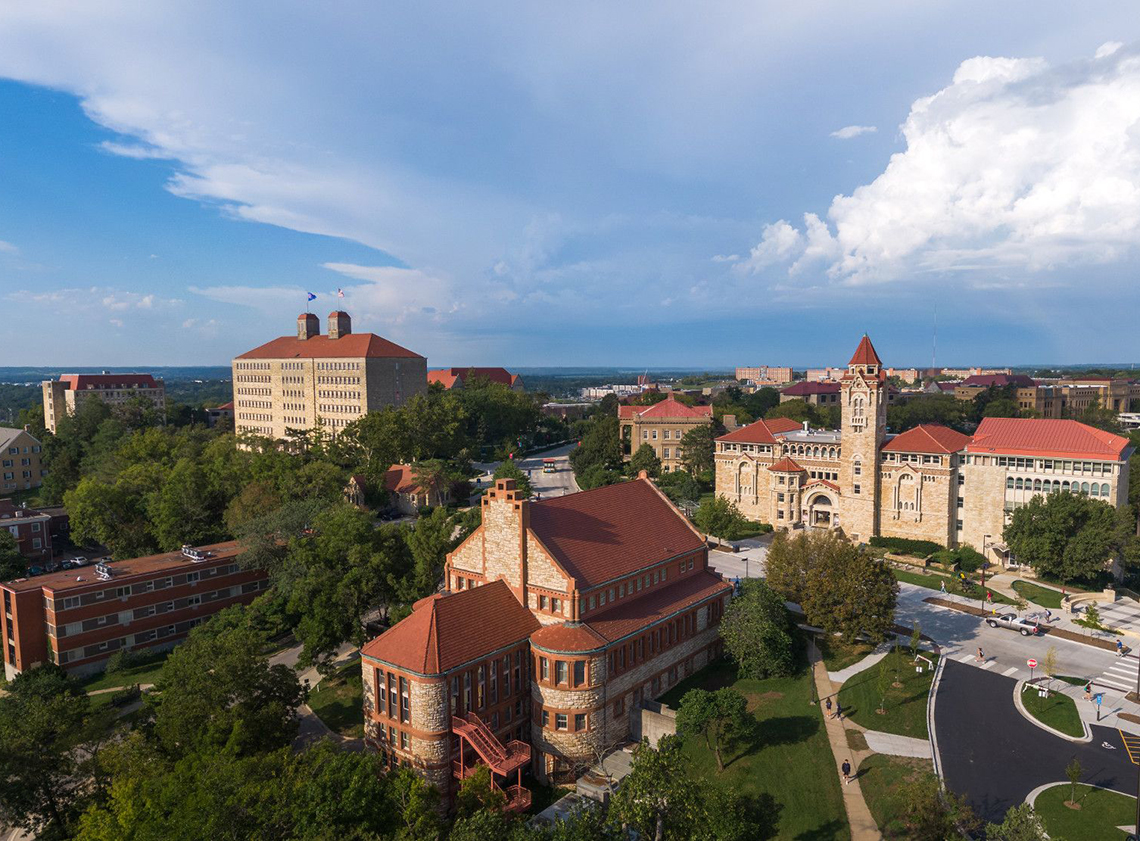 University of Kansas
KU Law is an integral part of the University of Kansas, the state's flagship research institution. KU is the only school in Kansas belonging to the prestigious Association of American Universities (AAU). Home to nearly 30,000 students, KU is a school rich in tradition.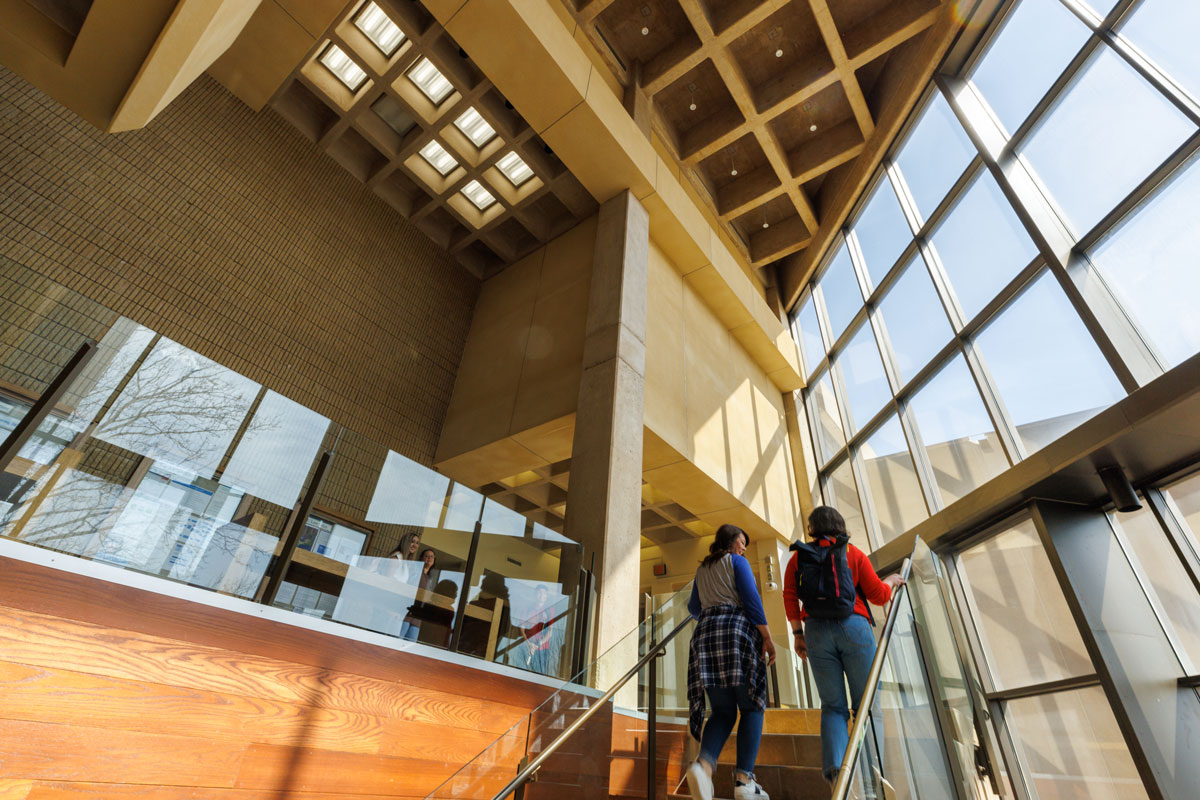 Connect With Us
Our Office of Admissions, students and faculty are always willing to talk with interested students. Get in touch to request printed information, attend an online info session or plan a visit to campus. No matter where you are, we want to meet you.
8,000+
More than 8,000 KU Law alumni live in all 50 states, several U.S. territories and dozens of foreign countries.
1878
KU Law has been open to all qualified applicants, regardless of gender, race or ethnicity since the school's founding in 1878.
344
KU Law is home to 344 J.D. students who come to Lawrence from colleges and universities across the U.S. (as of Oct. 5, 2022).
History & Traditions
Since its founding in 1878, the KU School of Law has trained students to be committed to professional achievement and public service. A history more than 140 years in the making has produced a legacy of traditions and pastimes at KU Law.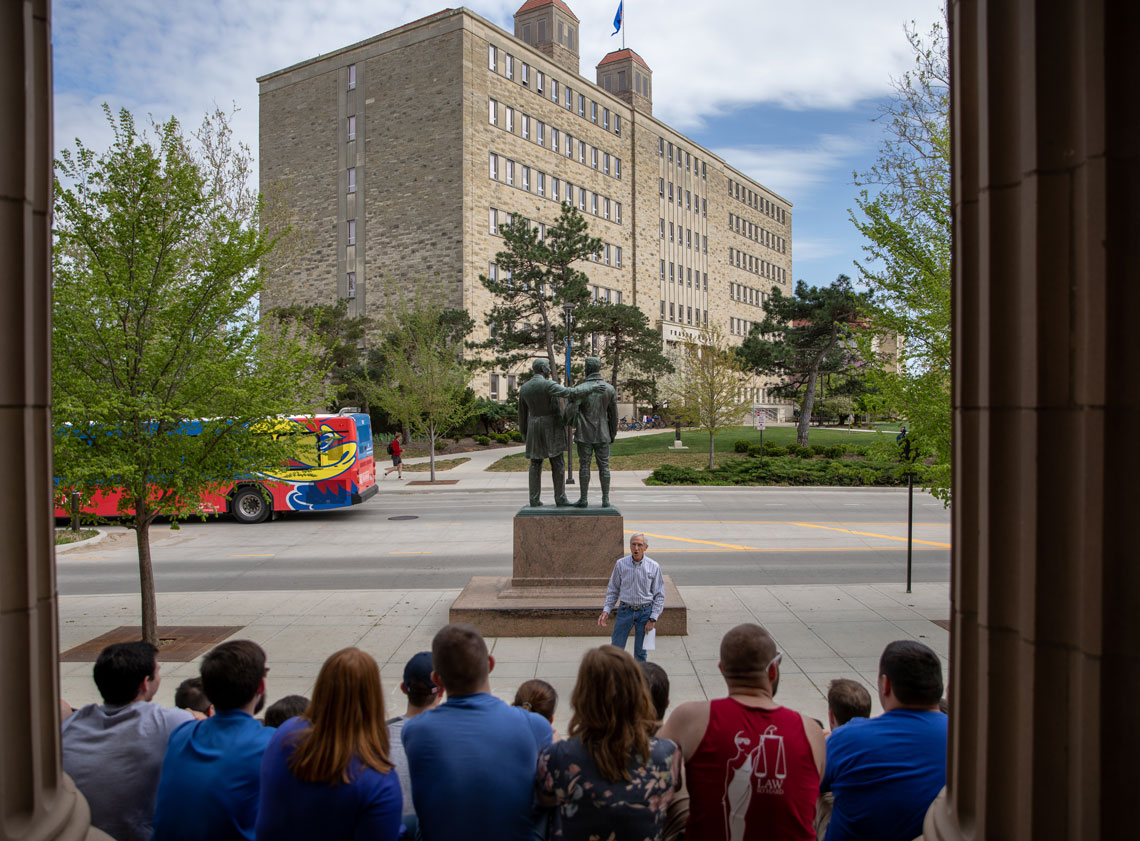 Diversity, Equity & Inclusion
KU Law values diversity in its student community. Through events, co-curricular programs, student organizations and other initiatives, the law school is dedicated to fostering a welcoming environment for all members of the KU Law community.