Elder Law Field Placement Program
---
Overview
Students in the Elder Law Field Placement work under the supervision of attorneys from Kansas Legal Services.
Students assist seniors with a variety of legal issues, including income maintenance, access to health care, housing and consumer protection. Students also interact with clients and prepare documents, such as durable powers of attorney, powers of attorney for health care decisions and living wills.
Elder Law Field Placement Resources
Students are eligible to apply for the Elder Law Field Placement Program after successful completion of their first year of law school. Students earn 3 credit hours per semester and can participate in either the fall or spring semester. Students can also choose to participate for both semesters.
Marilyn Harp, L'79, has worked at Kansas Legal Services for more than 40 years and has served as its executive director since 2006. At KLS, Harp helps broaden access to justice to more than 30,000 Kansans each year.
Student Testimonial: A 'particularly rewarding' experience
John Schoen, L'20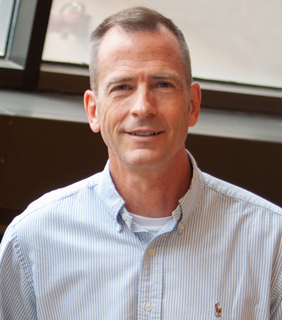 When John Schoen took Professor Craig Reaves' Elder Law class, he found a passion for helping seniors address the legal challenges that accompany aging. Through the Elder Law Field Placement Program, he did an externship at Kansas Legal Services in Kansas City, Kansas.
"The field placement experience provided me with a broad overview of the type of legal issues that elder clients face and the legal documents that support responsible later life planning," he said.
At his externship, he was assigned to cases funded for elder clients. He drafted wills and Powers of Attorney, wrote land transfer deeds, gave advice on elder care and Medicaid considerations, and provided statutory guidance. He completed each task under the guidance of an experienced lawyer.
"It was an excellent opportunity to practice transactional law while under the direct supervision of experienced lawyers," Schoen said.
Schoen also had the opportunity to interview clients at senior centers in the Kansas City metropolitan area with an advising attorney. The interviews covered a variety of issues and incorporated face-to-face interactions with clients.
"It was particularly rewarding when we could prepare the appropriate legal documents on-site and meet their legal needs in a single visit," he said.
Questions?
Marilyn Harp
Adjunct Faculty
Executive Director, Kansas Legal Services
harpm@klsinc.org