Overview
Passing the bar exam is the final hurdle to becoming a lawyer. At KU Law, students can take advantage of the school's innovative Free Bar Prep Program, which gives all students access to a post-graduation bar prep course at no cost.
Information about how to prepare your application to take the bar exam is available on the Bar Exam Application page. Students are encouraged to start their applications early and contact Dean Terranova with questions.
Interested in learning more about bar exam results for KU Law graduates? Visit the Bar Exam Performance page.
Bar Exam Preparation
KU Law offers students a free, post-graduation bar preparation course and a Multistate Professional Responsibility Examination preparation course. Offered in partnership with Themis Bar Review, the program is designed to enhance students' ability to succeed in law school and on the bar examination.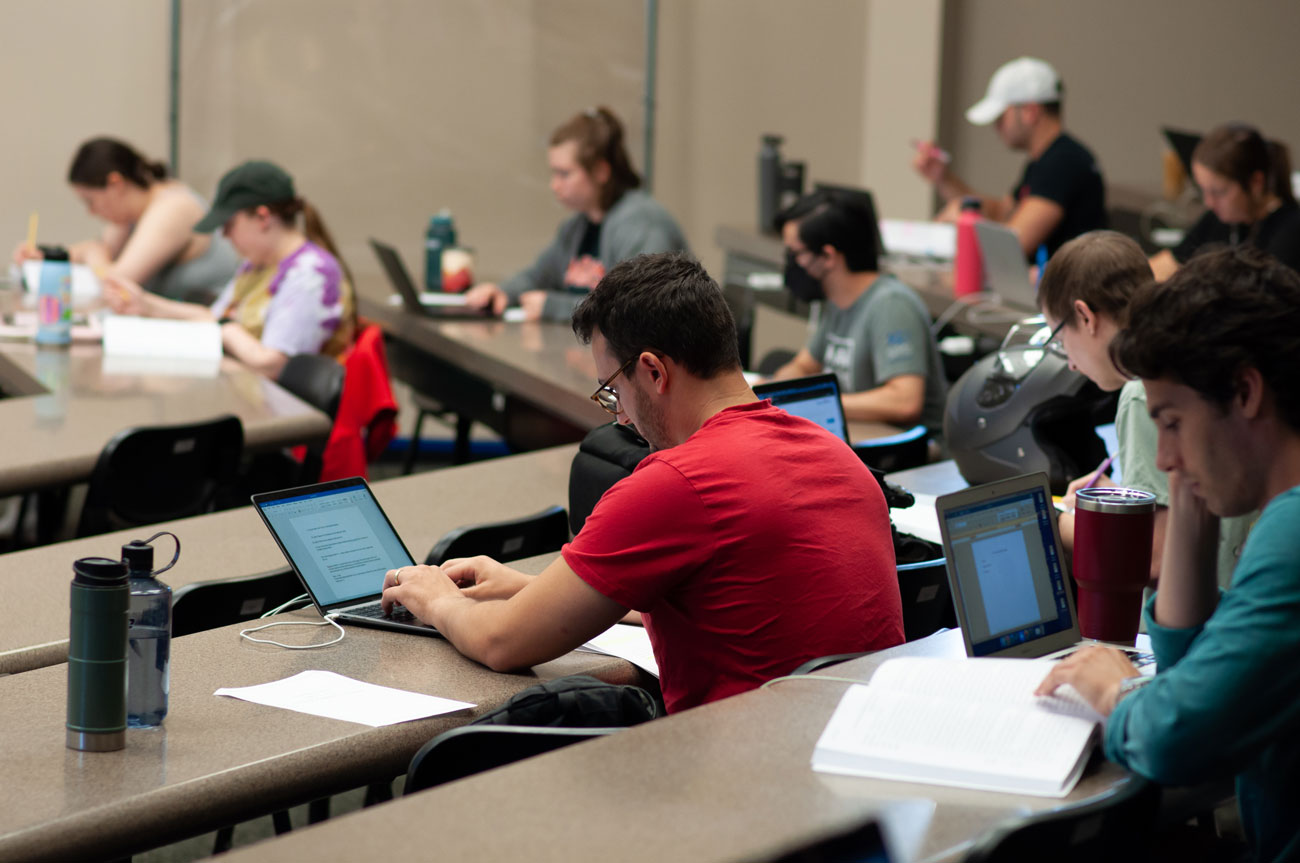 Bar Exam Application
Gathering all the information needed to apply for a bar exam takes time. Get started early and learn about the requirements for the bar exam, MPRE and patent bar exam. Candidates should review the guidelines for each jurisdiction where they plan to take a bar exam.