University of Kansas School of Law
At KU Law, students gain the deep knowledge and practice-ready skills needed to become outstanding members of the legal profession.
Degree Programs
Students in the J.D. program learn the foundations of the law, then gain hands-on experience to get ready for practice. KU Law also offers an LL.M. in American Legal Studies, a Doctor of Juridical Science (S.J.D.), a Two-Year J.D. for Foreign-Trained Lawyers, and graduate programs in homeland security law.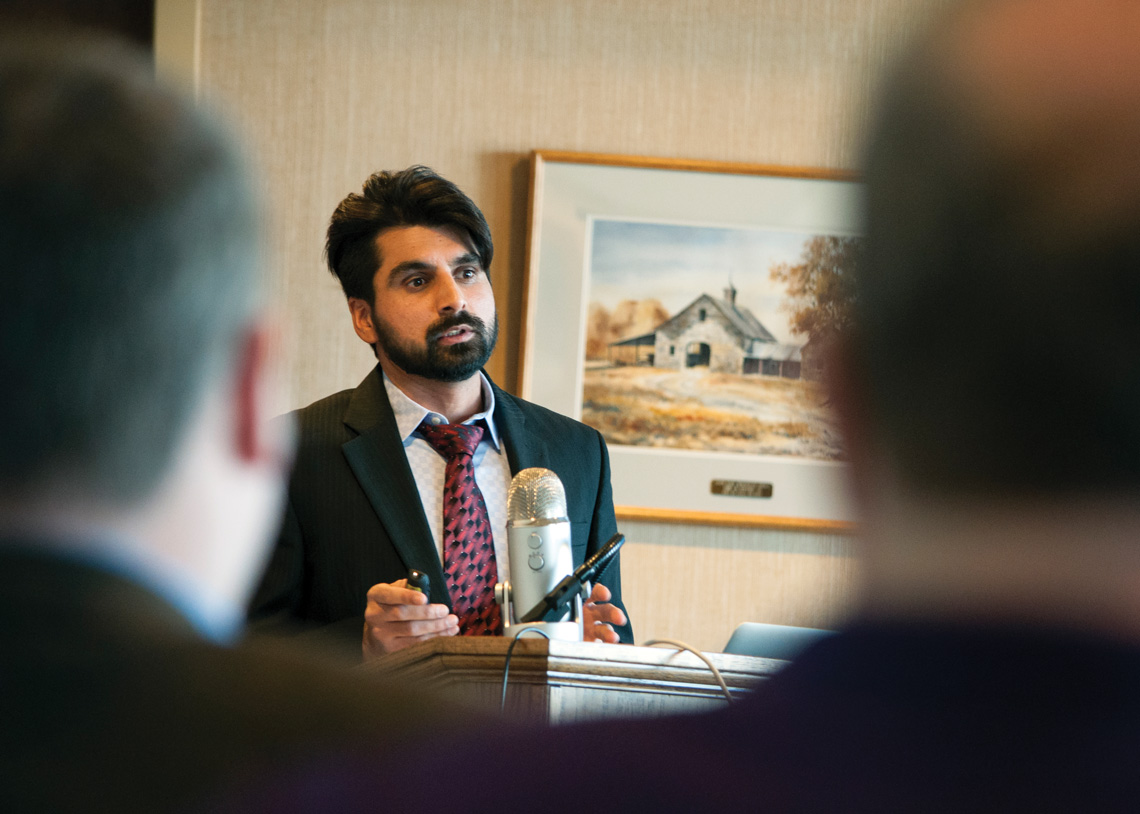 Areas of Study
Students have access to more than 100 upper-level courses in a variety of practice areas. KU Law offers eight certificate programs, more than a dozen curriculum guides and 10 joint degree programs for students looking to specialize.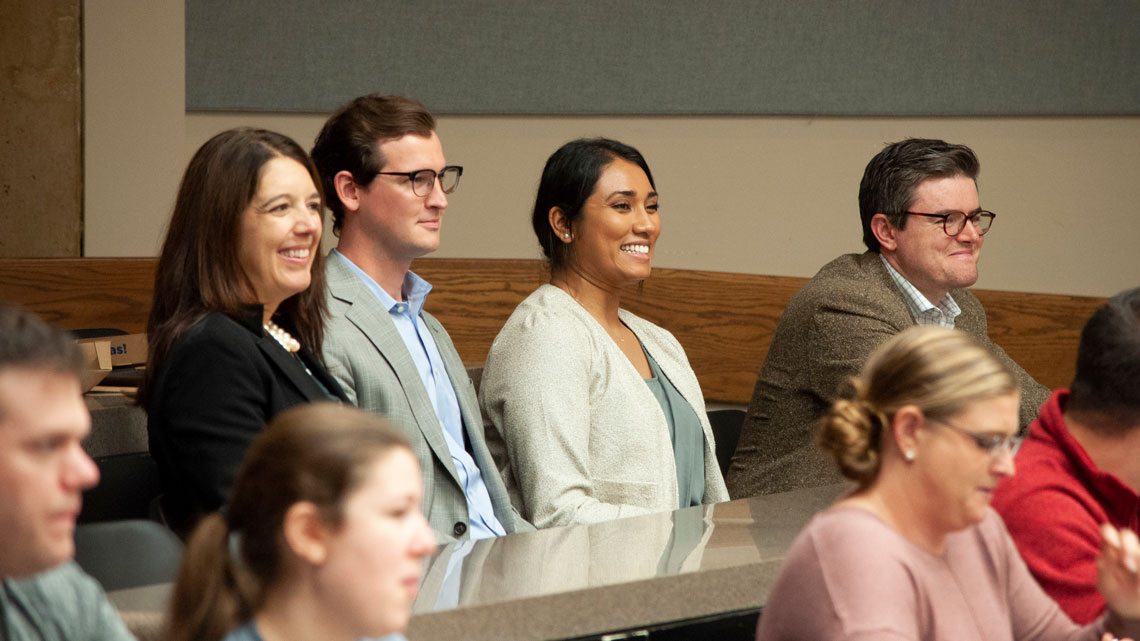 Hands-On Learning
KU Law's experiential learning program includes a mix of live-client clinics, field placements and skills simulations. Students have access to nine clinics and field placements, plus skills courses, moot court, mock trial and student-edited journals.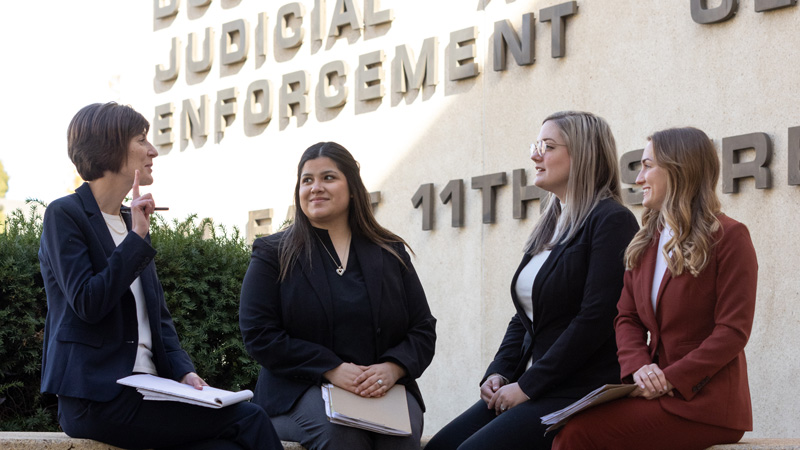 Faculty & Research
KU Law faculty are active scholars, researchers and subject matter experts in their fields. Faculty are committed to excellence in the classroom and to serving as mentors for law students, with offices that open into the heart of Green Hall, the Wheat Law Library.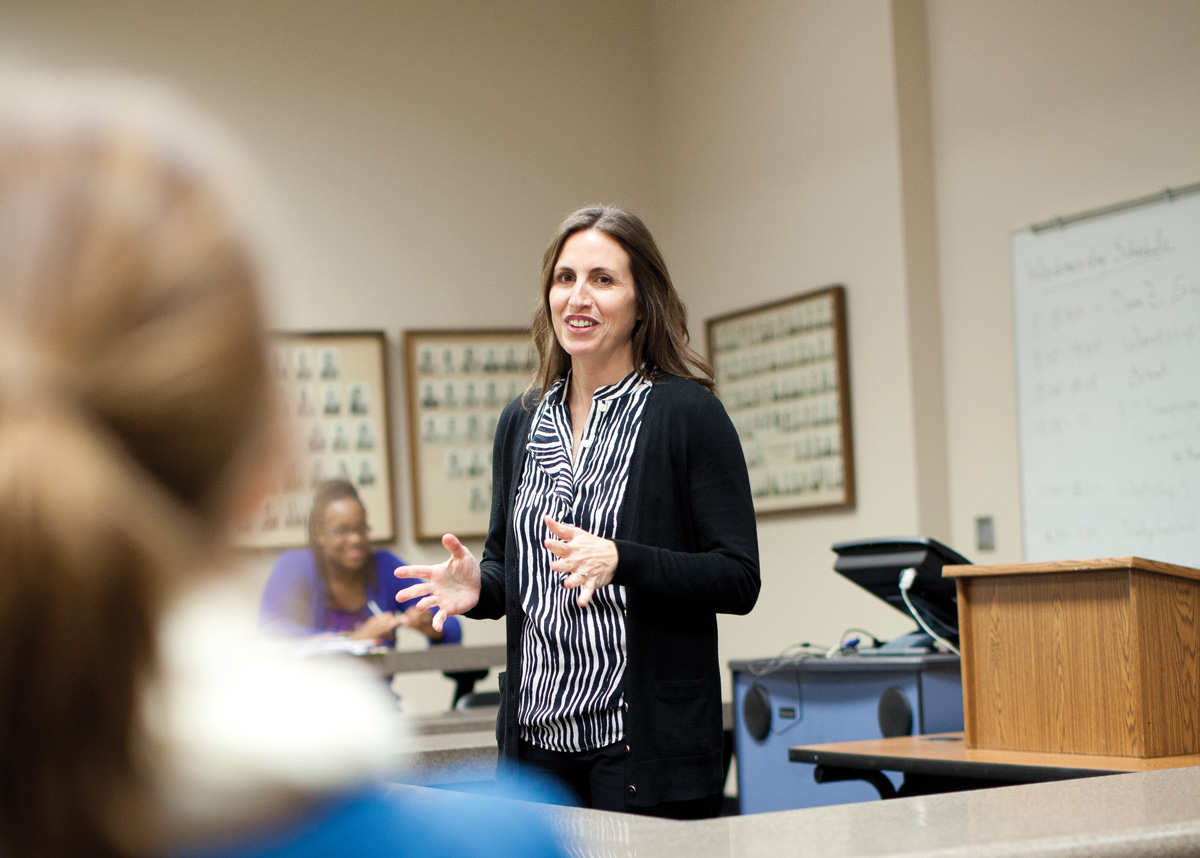 Featured Events & Programs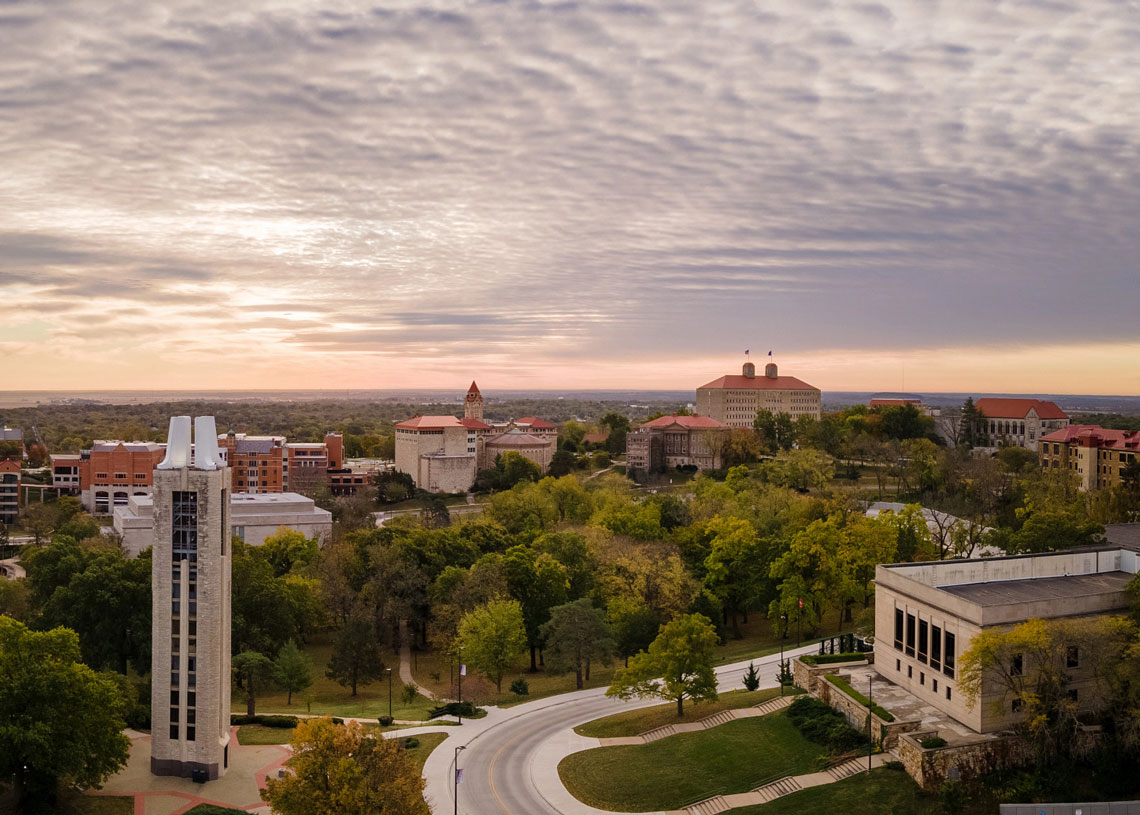 Admissions Info Sessions
Join the Office of Admissions for an information session introducing you to life at KU Law.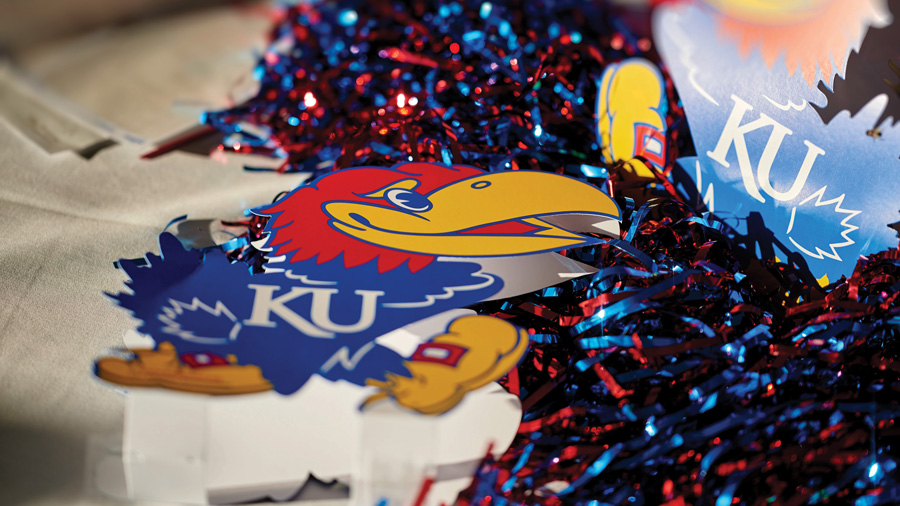 Upcoming Alumni Events
KU Law alumni are invited to join us at upcoming receptions, academic events and celebrations. Visit our Alumni Events page to learn more.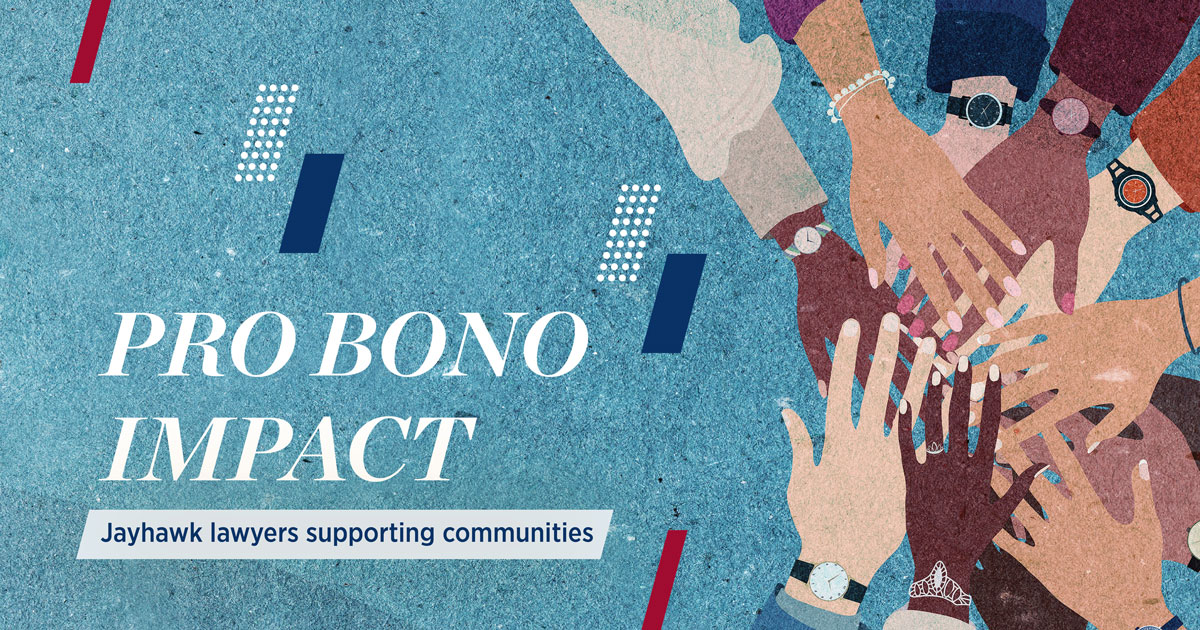 KU Law Magazine 2022
Featuring stories about alumni and students giving back with pro bono work.