Paul E. Wilson Project for Innocence & Post-Conviction Remedies
---

Overview
The Defender Project was founded at KU Law in 1965 by former Professor Paul E. Wilson to help prisoners who otherwise might not receive legal representation. In 2008, the Project was renamed in Wilson's honor. The project's representation extends to both district and appellate court litigation at the state and federal level.
Students in the clinic represent state and federal prisoners in appellate and post-conviction litigation in state and federal courts, including: 
Conducting fact investigations
Locating and working with expert witnesses
Drafting pleadings
Filing motions
Preparing appellate briefs
Creating case strategy
Since 2008, students in the Project have won over 70 direct appeals, constitutional challenges and actual innocence cases. Students in the Project have helped free three wrongfully convicted Kansans since 2015. The project gets more than 200 letters a year from inmates seeking assistance.
Project for Innocence Resources
Students enroll for two semesters, for four credits total per semester or for six credits during the summer. The course is open to second- or third-year students and satisfies the upper-level writing requirement. Criminal Procedure is a co- or pre-requisite.
New application coming soon.
Elizabeth Cateforis joined the law school in 1999 as a supervising attorney in the Paul E. Wilson Project for Innocence and Post-Conviction Remedies. Prior to joining the faculty, she was an assistant appellate defender at the Kansas Appellate Defender Office.
Jean Phillips joined the law school in 1996 as a supervising attorney in the Paul E. Wilson Project for Innocence and Post-Conviction Remedies. Phillips became director in 1999. Phillips also serves as director of clinical programs. Prior to joining the faculty, she clerked for the Hon. Robert J. Lewis of the Kansas Court of Appeals and worked at the Appellate Defender Office.
Adam Sokoloff joined the KU School of Law in 2022 as an attorney in the Paul E. Wilson Project for Innocence and Post-Conviction Remedies. Prior to joining KU Law, Sokoloff practiced as a criminal defense attorney with The Sokoloff Law Firm. He also served as an assistant district attorney with the Wyandotte County District Attorney's Office.
KU Law students help overturn conviction
Floyd Bledsoe served 16 years in prison for the shooting death of his sister-in-law — a crime he did not commit. But with the help of KU Law's Project for Innocence, he's now a free man. Bledsoe read an emotional thank you to students in the law program for the work they did to set him free.
Student Testimonial: Applying classroom learning to real clients and their cases
Audrey Nelson, L'22
Audrey Nelson knew she was passionate about public defense work before enrolling in the Paul E. Wilson Project for Innocence & Post-Conviction Remedies at the University of Kansas School of Law.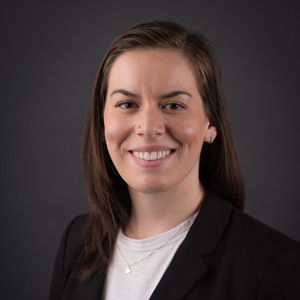 During two semesters working with the clinic in 2020-2021, Nelson was able to gain hands-on experience and apply classroom learning to real clients and their cases.
"I gained a deeper understanding of the injustices ingrained in our criminal system and further solidified my choice to pursue a career in public defense," Nelson said.
Nelson shared her experience with the Project for Innocence for a Q&A.
What type of work did you do?
I worked on client intake and detainers, assisted clients with writing state habeas petitions, and handled several actual innocence claims relating to DNA testing.
What interested you in enrolling in this course?
I was interested in enrolling in the Project for Innocence because I am passionate about criminal defense work and want to be a public defender after I pass the bar.
Are there skills you've developed or improved working with the clinic?
Yes, I improved my skills in communicating with clients, reading through discovery efficiently, and spotting issues in a real-world context.
How do you think this experience will impact the rest of your time in law school or the start of your career?
All the Project for Innocence professors are amazing mentors that I can reach out to with questions any time, during law school and beyond.
What was your favorite part of this experience?
My favorite part of working with the clinic was gaining the important responsibility of taking on clients because as a law student that is a big step in our legal education.
What would you say to law students considering enrolling in this clinic?
If you are considering enrolling in this clinic, my advice would be to go for it! It is a great experience regardless of the area of law you're interested in because it gives students a chance to improve a variety of important lawyering skills.