Tribal Judicial Support Clinic
---

Overview
In the Tribal Judicial Support Clinic at KU Law, students work on research projects for tribal courts. Past projects include tribal code development, legal research, drafting legal memoranda and drafting judicial orders.
Clinic students have opportunities to meet with tribal attorneys and judges at tribal headquarters. Through the clinic, students have done groundbreaking work for local tribes.
Tribal Judicial Support Clinic Resources
The clinic is open to students who have taken Federal Indian Law. This clinic also satisfies the Tribal Lawyer Certificate Program internship requirement.
No application is required. Students enter the clinic by following standard enrollment procedures for LAW 998: Tribal Judicial Support Clinic.
Interested in obtaining assistance from the Tribal Judicial Support Clinic? Use the form below to submit a work request.
The activities of the Tribal Judicial Support Clinic are limited to, in general, providing research assistance to tribal court judges and personnel in projects that range from tribal code development, legal research and drafting of legal memoranda and judicial orders.
Submission of a request to the Clinic does not create an attorney-client relationship.
Shawn Watts is a Lecturer of Law, supervising students in the Tribal Judicial Support Clinic and teaching courses in Mediation Skills and Federal Indian Law. He is a citizen of the Cherokee Nation of Oklahoma and a district court judge for the Prairie Band Potawatomi Nation.
Student Testimonial: Gaining legal perspective through the Tribal Judicial Support Clinic
Aidan Graybill, L'21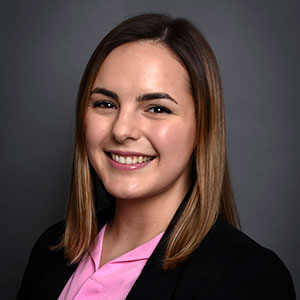 Participating in the Tribal Judicial Support Clinic provided me with a unique perspective on tribal law practice.
During my time in the clinic, I conducted research to be used for consideration in larger governmental projects by a tribal attorney. The majority of the research had to do with staying up to date on issues that directly impact tribal self-governance and internal relations.
Working in the clinic allowed me an opportunity to develop a clearer understanding of the basic concepts of tribal law and sovereignty in an environment where I could directly apply it. Through this, I also developed a vibrant understanding that my learning style requires such immediate application of rules to a particular scenario in order to allow myself the best opportunity to concretize and deepen my understanding of rules and issues. This will be indispensable experience beyond clinic work and in my coursework as well.