Douglas County Legal Diversity Fellowship
---
Overview
The Douglas County Legal Diversity Fellowship (DCLDF) is a yearlong paid fellowship for diverse KU Law students to do legal work for both a private and public employer in Douglas County, Kansas.  Fellows will work 10-hour weeks for two semesters of their 2L or 3L year under the direct supervision of a practicing attorney.  Students will be paid at the beginning of each semester for their work.
Douglas County Legal Diversity Fellowship Resources
The application window has closed for the 2023-2024 academic year.
Students must have completed 30 credits of law school and be in academic good standing.
Students must self-identify as diverse.  The Fellowship is intended to support members of groups that are historically underrepresented in the legal profession, particularly racial and ethnical minorities.  However, the Committee may also consider cultural background, gender identity or expression, sexual orientation, disability, tribal membership, and international background and experience.
Course description and requirements - Douglas County Legal Diversity Program (.pdf)
Stevens & Brand, L.L.P., was founded in 1925 by Richard Stevens and John W. Brand to find practical legal solutions for people and businesses.  From their early days before the Great Depression through all the turbulent events of the last century – they've grown and prospered.  Today, Stevens & Brand, L.L.P., continues to help its clients with all their legal needs by employing only the most respected attorneys with a broad range of experience.
Kansas Women Attorney Association was founded in 1993 around the purposes of providing information to women seeking increased bar involvement, judicial positions, and professional development; and providing a structure around which their annual conference could be organized. The Kansas Women Attorneys Association works diligently to preserve and archive historical information pertaining to the female practice of law in Kansas.
Chahine Legal LLC is headed by a criminal defense lawyer, Hatem Chahine, a highly-acclaimed lawyer since 2001. Chahine specializes in the areas of law which include but are not limited to criminal defense, complex felony defense, misdemeanor defense, DUI, juvenile defense, domestic violence, and traffic citations. Recognized as a trusted Defense Attorney, he takes pride in providing expert legal services.
Polsinelli is intentional about creating a culture that aspires to bring out the best in all their professionals by allowing them to bring their creativity and passion for what they do into the Polsinelli environment. This has created an internal and external client service model that is second to none, a workplace that shows deep respect for each individual.
Joseph, Hollander & Craft LLC was founded by Stephen Joseph and Ross Hollander in 2001. The brothers-in-law sought to provide the Wichita community superior representation in civil and criminal litigation. Soon after, the family business expanded to Topeka, and Christopher Joseph (Steve's son and Ross's nephew) took the help as leader of the firm's north office. With a track record of successfully advising and representing their clients JHC continued to attract top-tier attorneys and broadened the reach of their services in additional locations. Today, JHC operates out of five offices that span two states.
Koprince McCall Pottrof LLC is a boutique law firm in Lawrence, Kansas that focuses exclusively on serving the unique legal needs of U.S. federal government contractors. Koprince McCall Potroff is a leader in the field - their attorneys have published multiple books on federal government contracts, speak regularly on the topic and have been featured guests on podcasts and quoted in numerous national publications. The firm also produces one of the most widely-read blogs in the field, SmallGovCon.
Federal Bar Association is an organization committed to interests, education, and professional development of all federal court practitioners. Their events draw together government lawyers, in-house corporate counsel, and members of the federal judiciary. 
Treviño Law Office, LLC offers immigration, employment, and criminal law services to the Lawrence, KS area.
The Trust Company is an independent, boutique wealth management and investment company founded in Manhattan, KS in 1992. Today they serve four communities: Manhattan, Lawrence and Marysville, Kansas and Columbia, Missouri.
---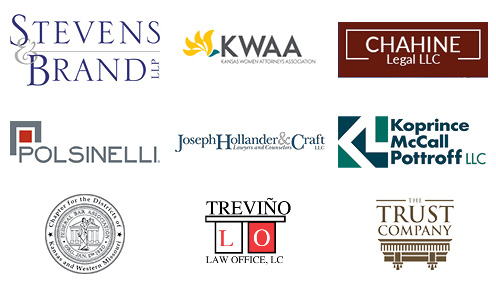 Two Jayhawks Selected for Douglas County Legal Diversity Fellowship
LAWRENCE - Two University of Kansas School of Law students have been selected as the first fellows for the new Douglas County Legal Diversity Fellowship. Helen On, third-year law student, and Dahlia Denton, second-year law student, will be working with local businesses in Douglas County during the 2023-2024 academic year.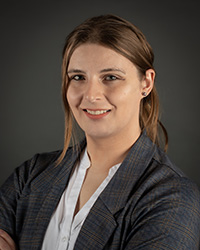 During this fellowship, On and Denton will work to improve their understanding of a diverse body of legal practice and support the work by attorneys at Stevens & Brand, L.L.P., and the Douglas County District Court.
"Programs like the Douglas County Legal Diversity Fellowship are important because they give people like myself a seat at the table and a chance to prove ourselves," Denton said. "I think it's especially poignant to give a transgender person like myself this opportunity. With all the legislation aimed at dehumanizing and delegitimizing my existence in this state and others, programs such as this one give me the chance to be visible and say, 'I'm not going anywhere. I exist and deserve to do so peacefully like everyone else.'"
Denton is from Derby and recently served as the president of the Trans Law Student Association. On, from Lawrence, is a member of the Asian Law Student Association.
"This fellowship and other programs like it address issues of racial biases in the legal profession, ensure equity in our legal system and center experiences from historically marginalized populations," On said. "They play a role in removing barriers to entry by strategically positioning diverse law students, like me, into experiences that will help students flourish within the profession."
The fellowship was created in collaboration with local law firms, businesses and courts in Douglas County. It is a yearlong paid internship for diverse KU Law students to do legal work with both a private and public employer in the county.
"The DCLDF is a unique opportunity to, first and foremost, provide valuable practical experience for law students from underrepresented populations, which we hope will foster greater diversity of backgrounds, experiences and viewpoints in our legal community," said Brad Finkeldei, Stevens & Brand L.L.P. managing partner. "We are excited to partner with KU Law for this worthy cause and are grateful for our sponsors' support."
Jordan Carter, lawyering skills professor and member of the diversity, equity, inclusion and belonging committee, said she hoped this fellowship is just the beginning of growing opportunities to support KU Law's diverse student body.
"We are excited to partner with employers in our community who are as invested in supporting diverse students as we are," Carter said. "This fellowship is a way for students to deepen their roots in Lawrence and for local employers to get to know some of our excellent and eager law students."
Questions?
Jamila Jefferson-Jones
Associate Dean for Diversity, Equity, Inclusion & Belonging
Earl B. Shurtz Research Professor of Law
jeffersonjones@ku.edu