Unmistakably Lawrence
Lawrence is a bustling college town and a hub of culture, complete with many types of cuisine, easy-to-access essentials, and a major metropolitan area just a short drive away.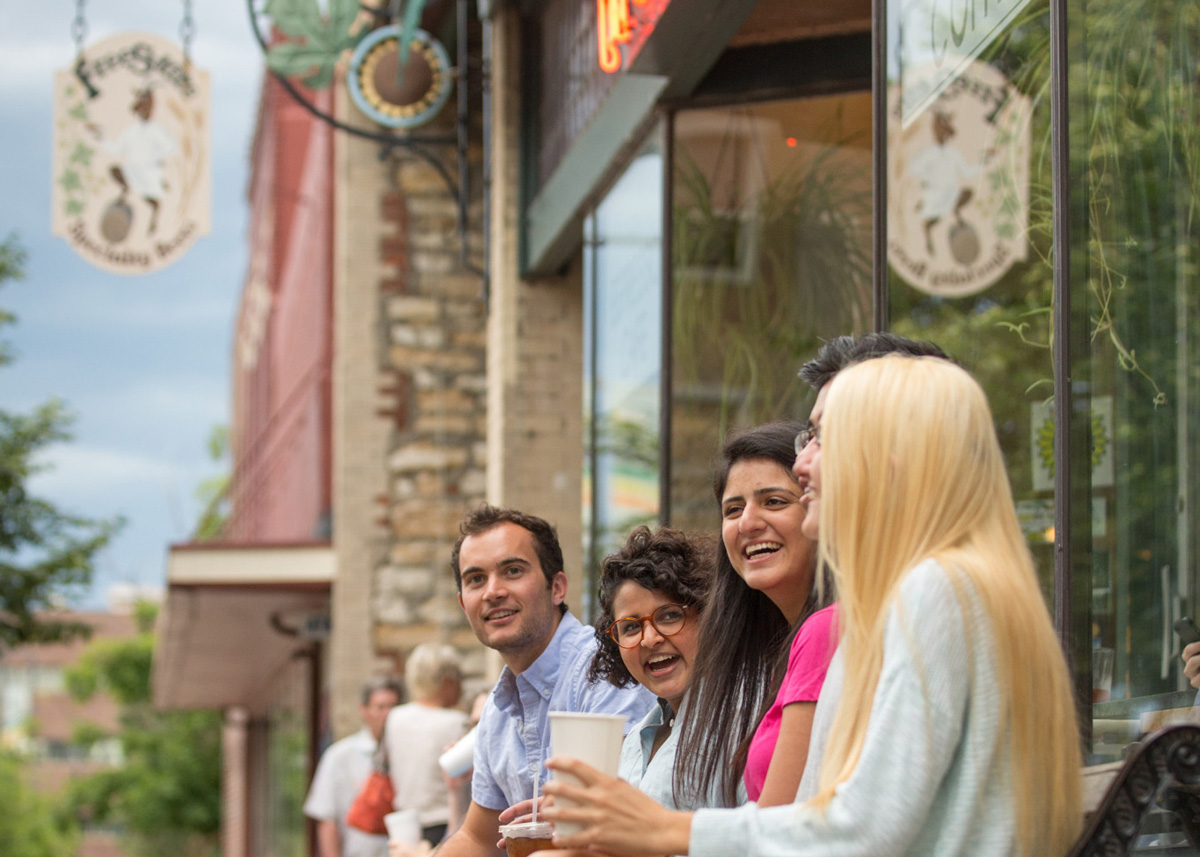 Overview
When you come to KU Law, you don't just get an outstanding school. You get to live in Lawrence, Kansas, a top 10 college town with hundreds of things to do. It's large enough to give a big-city vibe, but small enough to make you feel right at home.
KU's stunning hilltop campus overlooks the Kansas River and a vibrant downtown, where you can discover concert venues and community events, browse locally owned art galleries and boutiques, and satisfy your craving for just about any food imaginable.
Ideally located between the state capital and Kansas City, Lawrence gives you quick access to shopping, entertainment and an international airport. This geographic advantage equates to outstanding employment opportunities right here in Lawrence, as well as 20 minutes west in Topeka (the seat of state government) and 40 minutes east in Kansas City (home to major corporations, law firms and a tech-fueled start-up culture).
Arts & Culture
Lawrence is known for its robust arts scene. You'll find art in restaurants, in galleries and on street corners. Downtown, the Lawrence Arts Center offers classes in visual arts. On campus, the Lied Center hosts world-class performances and the Spencer Museum of Art boasts a collection of over 25,000 works.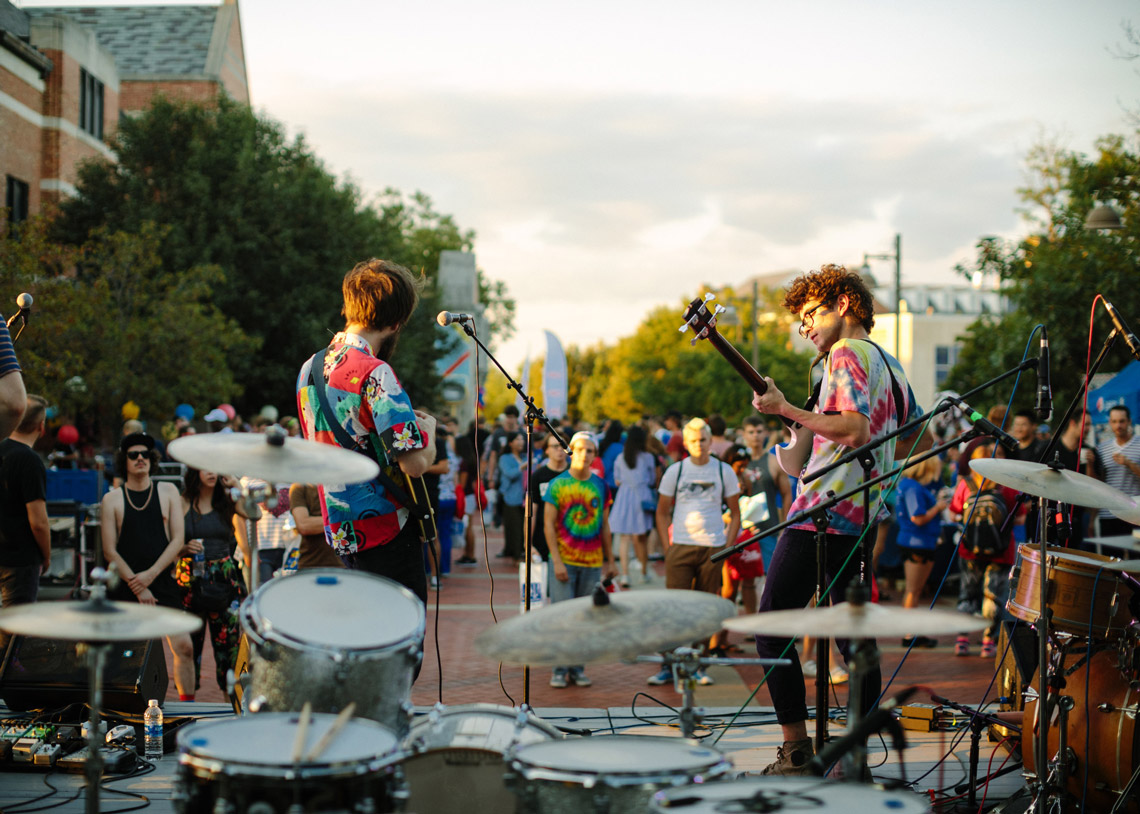 Recreation
Lawrence offers over 100 miles of hiking and biking paths, along with plenty of outdoor recreation. The city maintains over 50 parks for jogging, biking or picnicking. Clinton Lake is just west of town, offering water activities, campgrounds and trails. And students get free access to Ambler Student Recreation Center.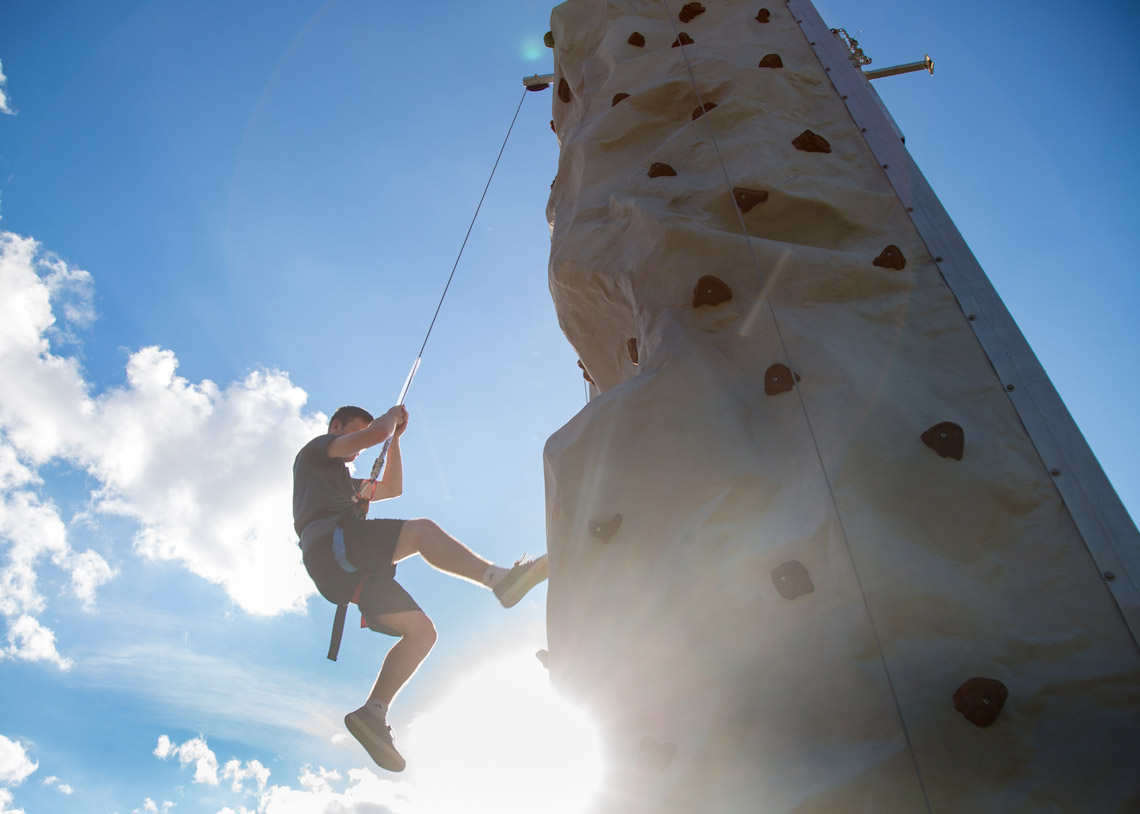 Athletics
The deep-rooted traditions of Kansas basketball and football provide exciting entertainment for sports fans. Many law students take a break from the daily rigors of their studies and head over to Allen Fieldhouse or Memorial Stadium to watch the Jayhawks in action. Discounted student tickets are available.