KU Law offers 10 joint degree programs that allow students to simultaneously pursue a Juris Doctor and an additional graduate degree. The programs allow students to complete two degrees in less time than it would take to work toward the degrees separately. 
The law school is an integral part of the University of Kansas, the state's flagship research institution and a member of the prestigious Association of American Universities (AAU). That connection makes possible joint degree programs with a wide range of other professional schools and departments at KU.
Students must apply separately to the law school and the companion graduate program.
Joint Degree Programs
KU Law's joint degree programs allow students to pursue a J.D. and another graduate degree. Browse joint degree options to learn about graduation and admission requirements for each program.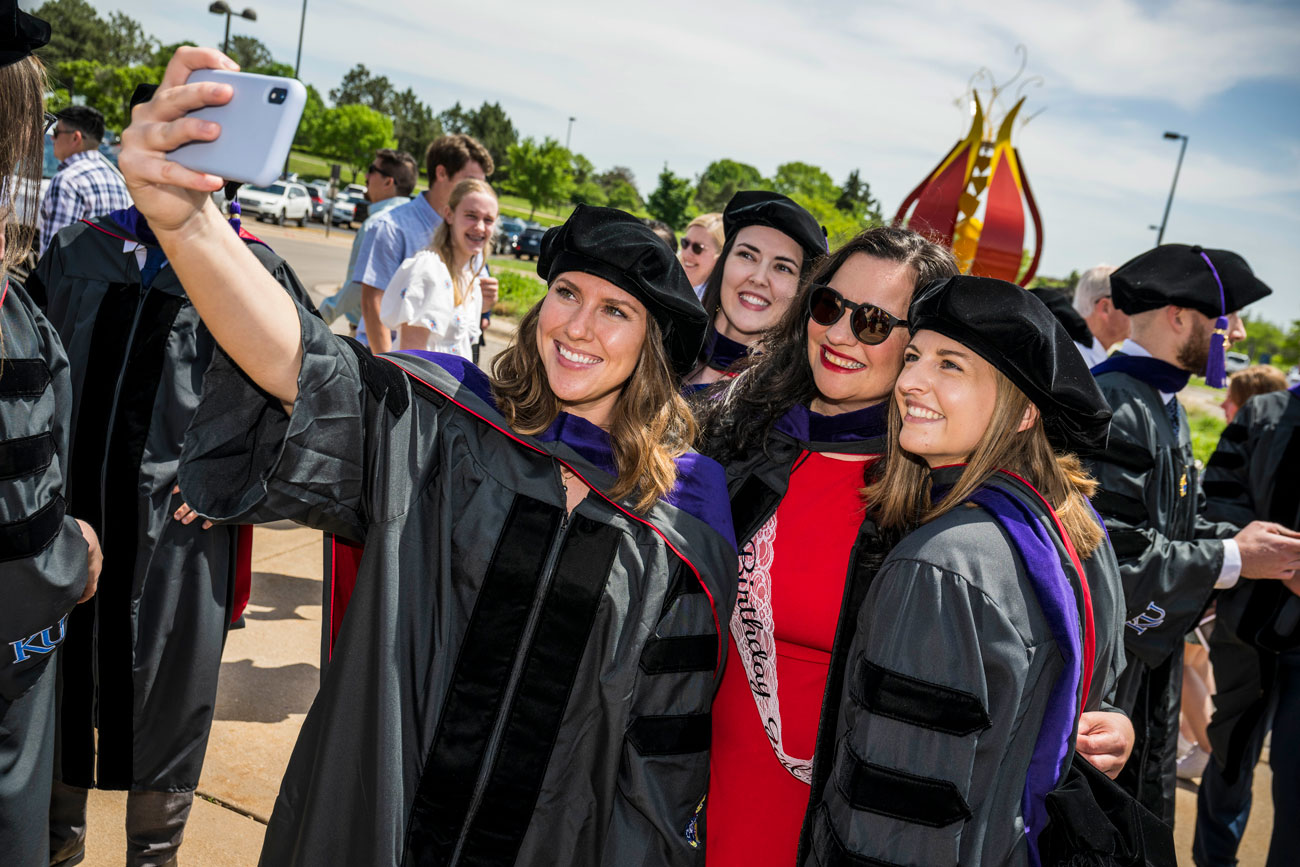 Joint Degree Policies
All J.D. candidates must conclude their joint degree program enrolled in courses offered at the law school, and in all cases, students receive their joint degrees concurrently. The academic affairs committee will grant exceptions to the concurrent-graduation requirement only for exigent circumstances. Higher likelihood of bar-exam success is not an exigent circumstance.
All ad-hoc joint degree programs are subject to the concurrent-graduation requirement. This includes joint Ph.D. programs. Ad-hoc joint degrees are defined as any dual degree program in which the student is credited toward their J.D. for more than 6 credit hours earned in a companion graduate degree.
Contact KU Law Admissions