Rise and specialize.
KU Law offers eight certificate programs, where students can hone their expertise in a specific area.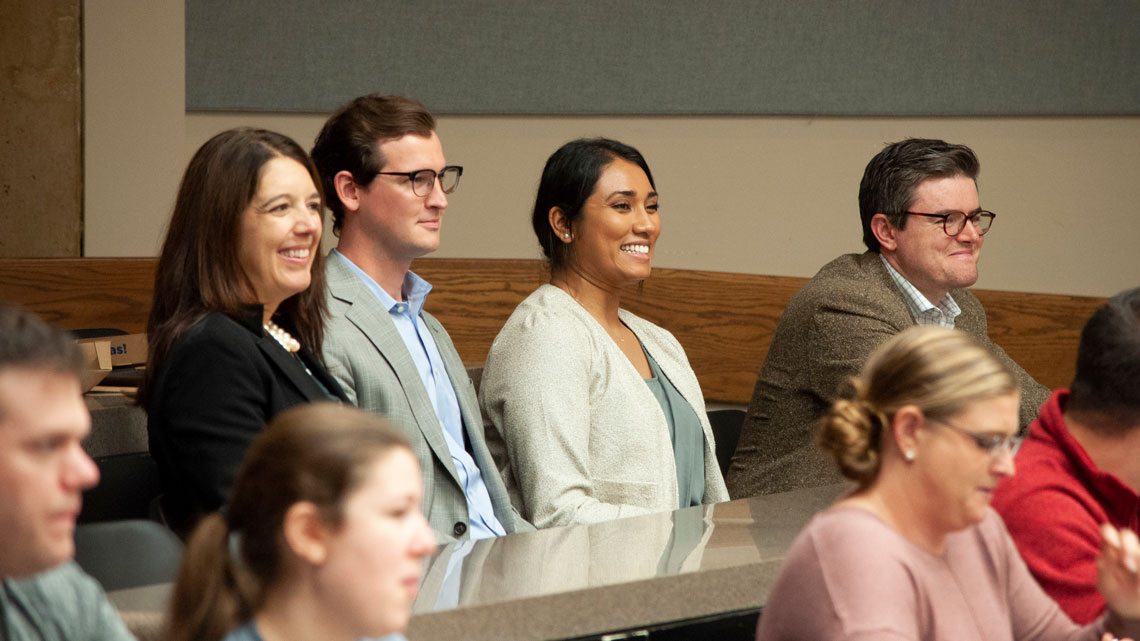 Overview
Certificate programs are designed for students to develop the knowledge and skills needed to begin a successful career in a specific area of practice. In addition to eight certificate programs, KU Law also offers more than a dozen curriculum guides covering topics such as intellectual property law, constitutional law, litigation and criminal law. 
Students who intend to pursue a certificate program should complete the Declaration Form. The form deadline for your intention to pursue a certificate is November 1st of your 3L year, though you may certainly do so at an earlier point. If you fail to meet the requirements of the certificate by the time you graduate, you will not earn the certificate.
---
---
---
Certificate Programs Offered
Course Approvals for Certificates
The director of the certificate program may approve an appropriate course(s) to substitute for a course necessary to complete the certificate, particularly in instances when the necessary course is not offered or cannot be taken because of an irreconcilable schedule conflict. However, the director may not lower the number of credits or courses necessary to complete the certificate. Students are expected to plan their certificate studies carefully in advance and should not expect the director to exercise this discretion routinely.