Dennis D. Prater
---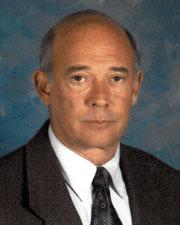 Connell Teaching Professor Emeritus of Law
Biography
—
A graduate of the University of Kansas School of Law, Dennis Prater practiced law privately in Vermont and Kansas before returning to the law school as director of the Legal Aid Clinic. An outstanding teacher, he received the Immel Award for Teaching Excellence in 1993, the Dean Frederick J. Moreau Award in 1989 and 1994, and a W.T. Kemper Fellowship for Teaching Excellence in 1998. He was named Connell Teaching Professor of Law in 1999. An authority on the law of evidence, he is the leading author of a popular evidence textbook. He retired from teaching in December 2018.
Education
—
J.D., University of Kansas School of Law, 1973
B.A., University of Kansas, 1969
Research
—
The law of evidence with particular focus on Kansas issues
Litigation skills and training
Admitted
Vermont 1973; Kansas 1975
Career History
Private practice, Downs, Rachlin & Martin, St. Johnsbury, Vt., 1973-75; General Counsel, Kansas Public Disclosure Commission, 1977-95; Private practice, Catt & Prater, Lawrence, Kan., 1976-84; Lecturer, Kansas, 1980-85; Director, Douglas County Legal Aid Society, 1985-95; Associate Professor, Kansas, 1985-90; Professor, 1990-present; Connell Teaching Professor, 1999-present.
Selected Publications
—
"Evidence: The Objection Method" (with Arguello, Capra, Martin & Saltzberg) (3rd Ed., Fall 2007)
"Res Gestae Raises Its Ugly Head," 65 Journal of the Kansas Bar Association 24 (October 1996)