Tom Crawford
---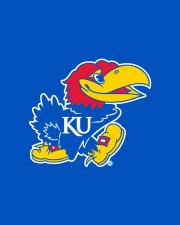 Biography
—
Tom Crawford is a retired special agent of the Federal Bureau of Investigation. He served 23 years in the FBI's Kansas City Division. Crawford's career included working on violent crimes and drug and gang investigations. Following Sept. 11, 2001, he was sent to the Joint Terrorism Task Force to work on international terrorism investigations. Crawford was on the task force from 2002 to 2011 and traveled the world investigating international terrorism subjects. From 2012 to 2018, he worked for the FBI's counterintelligence program. Crawford successfully indicted and prosecuted both international terrorism and counterintelligence subjects during his time working on national security matters.
Crawford was a legal instructor for the FBI and provided training to private businesses and universities on national security issues for over 15 years of his career. He has provided instruction at agencies such as Interpol in Lyon, France and the Royal Canadian Mounted Police Training Academy in Ottawa, Canada.
Prior to working with the FBI, Crawford practiced law in Kansas City, Kansas. He is a licensed attorney in both Kansas and Missouri.
Education
—
J.D., Washburn University, 1992
B.A. in Political Science and History, University of Kansas, 1990
Teaching
—
Courses Taught:
Special Topics: Terrorism Finance