Two KU Law professors elected to prestigious American Law Institute
---
LAWRENCE – Two professors at the University of Kansas School of Law have been elected as new members of the American Law Institute.
Uma Outka and Andrew Torrance are among 60 newly elected members of the American Law Institute, an independent national organization that produces scholarly work to clarify, modernize and otherwise improve the law. There are now nine active KU Law faculty who are members of the Institute.
The institute – composed of lawyers, judges and law professors – drafts, discusses, revises and publishes Restatements of the Law, model statutes and principles of law that are influential in the courts and legislatures, as well as in legal scholarship and education.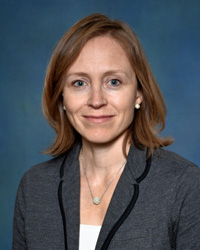 Outka joined the KU Law faculty in 2011, served as associate dean for faculty from 2019-2022, and she was named the William R. Scott Law Professor in 2019. Outka is an affiliate faculty member of KU's Environmental Studies Program, Center for Environmental Policy and Institute for Policy & Social Research.
Outka works at the intersection of energy law and environmental law. Her scholarship explores the legal context for energy transition, with particular interests in energy and environmental justice, renewable energy, electricity regulation and decarbonization of the electric grid. Outka is a co-principal investigator on a multi-institutional project to give communities a voice in policy guiding the transition to renewable energy, supported by a $500,000 grant from the Alfred P. Sloan Foundation.
"I'm honored by the nomination and election to join the American Law Institute and look forward to contributing to ALI's work, especially equity-centered legal reforms," Outka said.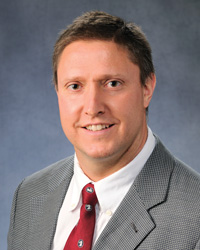 Torrance joined the KU Law faculty in 2005 and was named the Paul E. Wilson Distinguished Professor of Law in 2019. Torrance serves as associate dean for international and comparative law. He won a 2015 University Scholarly Achievement Award at KU, has been recognized as a Docking Faculty Scholar and is a former Earl B. Shurtz Research Professor. He received the Dean Frederick T. Moreau Teaching and Mentoring Award at KU Law in 2018.
Torrance teaches and conducts research in patent law, intellectual property, innovation, food and drug regulation, biotechnology law, biodiversity law, biolaw, and empirical, experimental and big data approaches to the law. Torrance has been a visiting scientist at the MIT Sloan School of Management since 2012 and a fellow of the Gruter Institute for Law and Behavioral Research since 2010. Among his invited presentations have been an invited Google Tech Talk, a keynote at Genome Canada and a TEDx Talk. He is also a co-founder of both the Patent Conference and Biolawllapalooza. Torrance led the intellectual property department at the Eli and Edythe Broad Institute of MIT and Harvard from August 2019 to July 2021.
"I'm deeply honored to be elected to the ALI. I look forward to contributing to its mission of improving the quality of law and justice for all," Torrance said.
New members to the American Law Institute are selected from nominations submitted by ALI members. Michael Hoeflich, John H. & John M. Kane Distinguished Professor of Law at KU, led the nomination effort for Outka and Torrance.
"Membership in the ALI is the law school equivalent of National Academy designations in other academic disciplines. It is among the highest honors a member of our faculty can receive," said Stephen Mazza, dean of the KU School of Law. "Compared with other law schools in our region, KU Law has a high percentage of faculty in the ALI. It is great to see our membership group expand further."
Other KU Law faculty who are members of the American Law Institute:
Emeritus KU Law professors who are members of the American Law Institute: