KU Law welcomes Class of 2026
---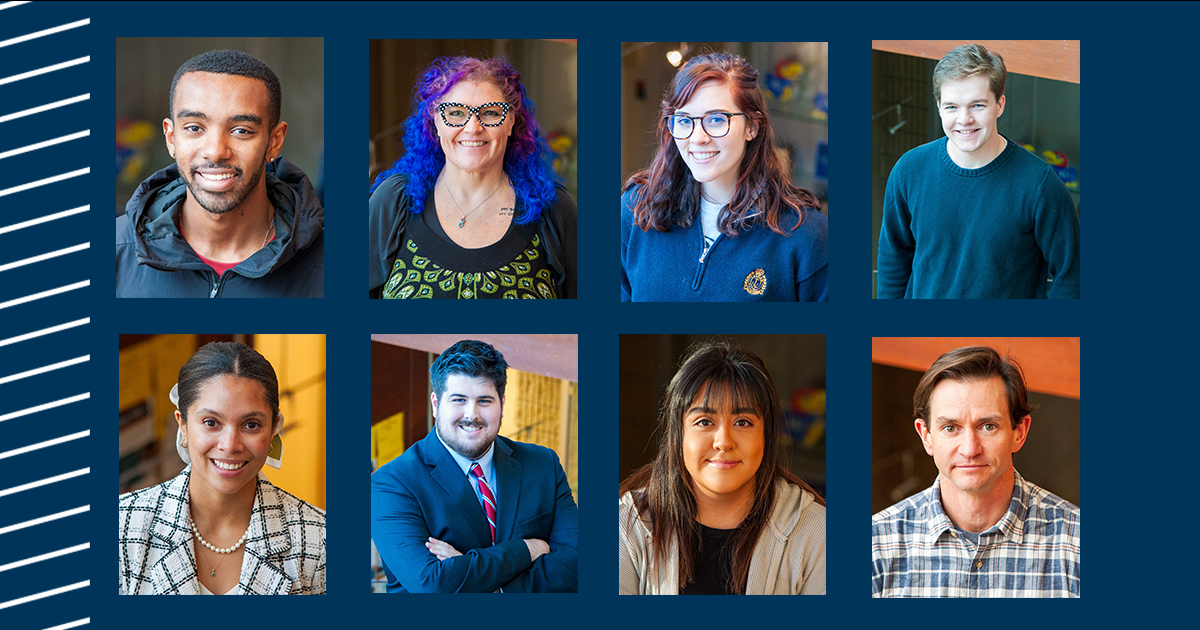 LAWRENCE – The University of Kansas School of Law welcomed the Class of 2026 to Green Hall in August. This year's incoming class is made up of 115 J.D. students from 18 states and 54 undergraduate institutions.
The class of 2026 sets another KU Law record for the highest combined LSAT and GPA scores in KU Law history. This is the third year in a row the incoming class has topped this mark. View a full class profile.
Meet eight students who shared their reasons for choosing KU Law, their backgrounds and what they hope to accomplish with their legal education.
Meet the students: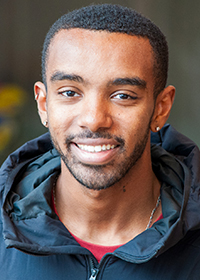 Nathan Felema was born in Seattle but moved to San Bernadino, California, his freshman year of high school. Prior to attending KU, he received his criminal justice degree with minors in Spanish and international studies at the University of California Irvine.
"KU Law has given me the opportunity to prove to myself that I am capable of doing things I never thought I could," said Felema.
After law school, Felema plans to practice immigration law in Southern California to help his friends and family who still live there.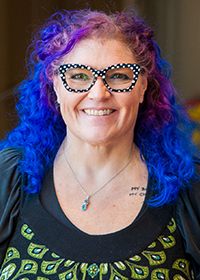 Val U Baul French grew up in Overland Park, Kansas. They attended Luther College in Decorah, Iowa, where they received a degree in political science and Spanish. They received their paralegal studies certificate from Johnson Community College and continued to Baker University where they graduated with their master's in conflict management and dispute resolution.
"I have worked in family law, criminal prosecution, domestic violence advocacy, immigration law, state government, legal aid, reproductive justice, restorative justice, mediation, organizing, and I'm currently teaching continuing education about unconscious biases to attorneys and mediators," said French. "I chose KU Law because I realized the necessity of a Juris Doctor to accomplish my goals in the legal profession and found a caring community as a Jayhawk."
After their graduation in 2026, French hopes to expand access to justice through mediation, document preparation and education about the legal process. Until then, French plans to "trust the process, enjoy the journey, make lemonade out of any lemons life gives them and work for the best-case scenario."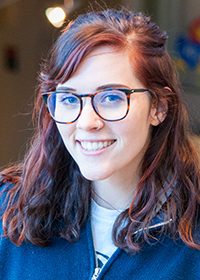 Rachel Holt is from Omaha, Nebraska. She attended Truman State University in Kirksville, Missouri, where she studied political science and English. During undergrad, she was heavily involved in student government as well as the women's club lacrosse team. She spent her summer after graduation working at a Missouri state park before working in litigation for two years prior to law school.
"I chose KU Law for the affordability, quality of education and KU's network," said Holt. "I want to work in the Kansas or Kansas City area after graduation."
Holt hopes to work as a litigator after her graduation in 2026, but her ultimate goal is to focus her personal efforts on supporting other women and minorities who want to go into law.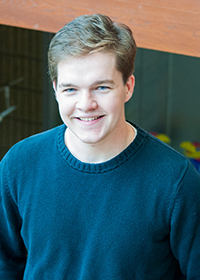 Keirn Kinnan is from Lenexa, Kansas. He received his undergraduate degree in political science from Kansas State University. At K-State, he was a member, vice president and then president of Wildcats Vote, a non-partisan student organization that aimed to increase civic engagement on campus through voter registration. Kinnan also worked at a class-action litigation firm where he fell in love with the legal environment.
"I chose KU Law because I knew it would be a degree that would give me access to the Midwest legal market and legal markets across the country," said Kinnan.
Kinnan isn't sure what kind of law he would like to pursue when he graduates in 2026, but he's excited to see where his degree will take him and how he will positively impact others in the future.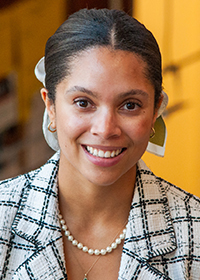 Evelyn Manresa is from Havana, Cuba. She attended Bethel College where she majored in natural sciences and neuroscience. Before coming to KU Law, Manresa was captain of the competitive dance team.
"I chose KU because I love the connections and community I have found in Kansas," said Manresa. "I have a lot of friends who came to KU for their graduate degrees, and they spoke highly of the sense of community here."
Manresa is interested in using her technical background for a career in patent litigation. She would like to use what she learns in the next three years to help scientists and creators as they venture out to create new technologies.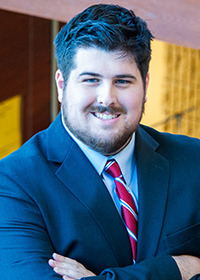 Vincent Schiffiano is from Charlotte, North Carolina. Schiffiano received his undergraduate degree in political science and philosophy from Benedictine College and completed a masters in human rights at the Catholic University of America. He lives in Lawrence with his wife, Rachel, and his son, Max.
"I chose KU for two reasons," said Schiffiano. "I love Kansas and the Midwest and hope to practice law here and KU has been a welcoming environment where I feel I can have open and good faith discussions even with those with whom I disagree."
Schiffiano hopes to use his law degree to make a positive impact on culture both regionally and nationally. He hopes to work to safeguard our constitutional liberties of free exercise of religion and free expression.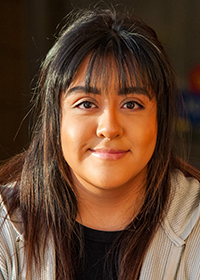 Alejandra Villagrana-Lozano is from Dodge City, Kansas. She attended Dodge City Community College and KU where she received a bachelor's degree in anthropology. During her last two years, she joined HER Campus KU, a media platform dedicated to empowering college women around the globe.
"I chose KU Law because I really enjoyed my time here during undergrad and I love the community in Lawrence," said Villagrana-Lozano. "I also spoke with two Hispanic student ambassadors who made me feel like I belong at KU Law."
Villagrana-Lozano is currently interested in pursuing a career in criminal law and immigration law, but she's keeping an open mind for the next three years to see where KU Law will take her.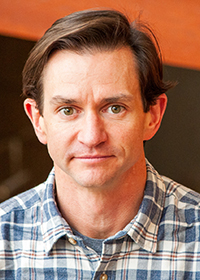 Cody White is from Troup, Texas. White attended the University of Texas at Tyler and studied criminal justice. Before attending KU, he served in the Marine Corps for 16 years and retired as a captain in August 2022.
"KU Law had everything I was looking for in a law school," said White. "It is part of a large state school with big athletics, located in an affordable city with good amenities, and near a metropolitan area that offers numerous personal and professional opportunities outside of law school."
After law school, White is interested in working in veteran advocacy as his own experience as a Marine has given him an important and personal perspective.