KU Law student awarded competitive labor law fellowship
---
LAWRENCE — Second-year University of Kansas law student Heddy Pierce-Armstrong, of El Dorado, will serve as a Peggy Browning Fellow this summer. Peggy Browning Fellowships provide first- and second-year law students with unique, diverse and challenging work experiences fighting for social justice and advancing workers' rights.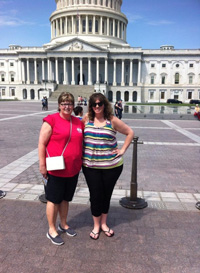 "I have a strong commitment to the Midwest. I value labor and production in our state, and I know Midwestern workers," Pierce-Armstrong said. "It's exciting that someone from our school would be chosen for the fellowship."
Pierce-Armstrong will work at Pyle Rome Ehrenberg PC, a Boston-based labor and employment law firm, this summer. Through the 10-week fellowship, Pierce-Armstrong will engage in research projects related to ongoing labor law cases and assist in drafting pleadings and briefs. She is one of 91 students selected for the highly competitive program.
Peggy Browning Fellows are distinguished students who have excelled in law school and demonstrated their commitment to workers' rights through their previous educational, work, volunteer and personal experiences.
Pierce-Armstrong came to law school wanting to practice labor law after attending union rallies as a child with her mother.
"I grew up as a union child," Pierce-Armstrong said. "Some of my first memories as a child involve her union and striking with her union. When I chose to apply to law school, I knew very specifically that I wanted a career in labor law."
Pierce-Armstrong decided to study law at KU after earning an undergraduate degree in women, gender and sexuality studies from KU in 2019.
At KU Law, Pierce-Armstrong is the president of OUTLaws and Allies, co-president of KU Law's student ambassadors and a member of Women in Law, Mock Trial Council, Black Law Students Association and Native American Law Students Association. Pierce-Armstrong is also a member of the NALSA moot court team and was a finalist in the In-House Mock Trial Competition.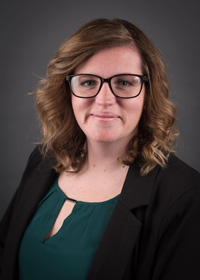 "Having a purpose aside from just the coursework really helps me stay connected to the final goal of graduating and being a practicing labor attorney," Pierce-Armstrong said.
Additionally, Pierce-Armstrong has served as a legal intern at Disability Rights Center of Kansas for the past eight months.
"I have been able to get a lot of really good experience with disability rights on various issues, like voting, employment and accommodation issues," Pierce-Armstrong said. "That's really helped me to expand my knowledge about how people operate in the workplace."
The Peggy Browning Fund is a nonprofit organization established in memory of Margaret Browning, a prominent union-side attorney who was a member of the National Labor Relations Board from 1994 until 1997. Peggy Browning Fellowship experiences encourage and inspire students to pursue careers in public interest labor law.
Past KU Law recipients of the Peggy Browning Fellowship:
2018: Elliott Brewer, L'19
2012: Eric Sader, L'13
---
Photo: Heddy Pierce-Armstrong and her mother attend the 2015 International Association of Machinists (IAM) Legislative Conference in Washington, D.C.