David J. Gottlieb
---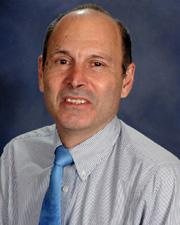 Professor Emeritus of Law
Education
—
J.D., Georgetown University Law Center, 1974
Georgetown Law Journal
B.A., Oberlin College, 1969
Research
—
Clinical legal education
International human rights
Criminal procedure
Admitted
Kansas 1979, New York 1975
Career History
Associate Appellate Attorney, Legal Aid Society, Criminal Appeal Bureau, New York City 1974-76; Associate Appellate Attorney, Legal Aid Society, Federal Defender Appeals Unit, New York City 1976-79; Associate Professor, Kansas 1979-84; Professor since 1984; Visiting Professor, American University 1989-90; Visiting Professor, California Western School of Law 1996-97 Visiting Professor, Howard University 2000-01; Director, Paul E. Wilson Defender Project 1979-99; Director of Clinical Programs, Kansas 1995-99.
Teaching
—
Special Topics: Refugee and Asylum Law 
Selected Publications
—
"Criminal Trials as Culture Wars: Southern Honor and the Acquittal of Frank James," 51 Kansas Law Review 409 (2003)
Practice Under the Federal Sentencing Guidelines (with Bamberger, et al.) (4th ed. 2001 & supps.)
Contemporary Federal Criminal Practice (with George) (2nd ed. 1992 & supp.)
"The Sentencing Commission's Administrative Reforms: Two Cheers and Some Suggestions," 9 Federal Sentencing Review 71 (1996)
"Drug Testing, Collective Suspicion and a Fourth Amendment out of Balance," 6 Kansas Journal of Law & Public Policy 27 (Winter 1997)
"The Death Penalty in the Legislature: Some Thoughts About Money, Myth, and Morality," 37 Kansas Law Review 443 (1989)
Memberships
—
Member, Sentencing Commission Practitioner Advisory Group; Courtesy Faculty, Department of Russian and East European Studies; Legal Specialist and Consultant, ABA Central and East European Law Initiative.