John W. Head
---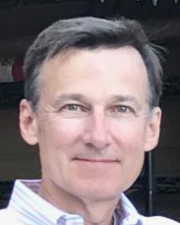 Robert W. Wagstaff Distinguished Professor
Biography
—
John Head holds both an English law degree from Oxford University and a J.D. from the University of Virginia. Before joining the KU law faculty, he was in private practice in Washington, D.C., and served as legal counsel to the Asian Development Bank and to the International Monetary Fund. He has taught law in several countries in Europe and Asia and occasionally undertakes overseas assignments there and elsewhere involving international financial law, international organizations, and international legal training. He has served as the Paul Hastings Visiting Professor at the University of Hong Kong and has held three Fulbright Fellowships – in 1994 to Beijing (Renmin University of China), in 2009 to the University of Trento as part of the Fulbright Distinguished Chairs Awards Program, and in 2016 to the Balsillie School of International Affairs in Waterloo, Ontario as a Research Chair in Global Governance.
Head has been recognized as an outstanding teacher by being awarded the Schroeder Teaching Fellowship and the W.T. Kemper Fellowship for Teaching Excellence. He also has received the Provost's Award for Leadership in International Education, the Immel Award for Teaching Excellence, the Dean Frederick J. Moreau Award, the Graduate Mentor of the Year Award and the Michael P. Malone International Leadership Award. He was named the Robert W. Wagstaff Distinguished Professor in 2010. He coaches two of the school's successful international law moot court teams and serves as co-sponsor of the International Law Society.
His scholarly books and articles focus mainly on international and comparative law, with emphasis on the legal aspects of international business, international environmental protection and international economic relations. He has also authored or co-authored several books on Chinese law. His current research projects revolve around international agricultural law and policy. Partly in connection with that and earlier scholarly work, Head has been awarded three Fulbright teaching and research fellowships – to China (1994), to Italy (2009) and to Canada (2016). 
Education
—
J.D., University of Virginia School of Law, 1979
Editorial Board, Virginia Journal of International Law
M.A. Juris, Oxford University, 1977, Oxford, England
B.A., University of Missouri, 1975
Teaching
—
Comparative Law; Global Challenges in Law, Agriculture, Development and Economy; International Business Law Drafting; International Commerce and Investment; International Economic Law; Public International Law
Admitted
D.C. 1979
Career History
Judicial Clerk, D.C. Court of Appeals, 1979-80; Associate, Cleary, Gottlieb, Steen & Hamilton, 1980-83; Counsel, Asian Development Bank, Manila, Philippines, 1983-88; Counsel, International Monetary Fund, Washington, D.C., 1988-90; Associate Professor, University of Kansas, 1990-95; Professor, 1995-present; Wagstaff Distinguished Professor, 2010-present.
Selected Publications
—
Books
"Deep Agroecology and the Homeric Epics: Global cultural reforms for a natural-systems agriculture" (Routledge, 2021)
"A Global Corporate Trust for Agroecological Integrity: New agriculture in a world of legitimate eco-states" (Routledge, 2019)
"Global Business Law: Principles and Practice of International Commerce and Investment" (Carolina Academic Press, 4th ed. 2018).
"International Law and Agroecological Husbandry: Building legal foundations for a new agriculture" (Routledge, 2017)
"The Asian Development Bank" (Kluwer Law International, 4th ed. 2018) (co-authored with Xing Lijuan)
"Legal Transparency in Dynastic China: The Legalist-Confucianist Debate and Good Governance in Chinese Tradition" (Carolina Academic Press, 2013) (co-authored with Xing Lijuan)
"Global Legal Regimes to Protect the World's Grasslands" (Carolina Academic Press, 2012)
"Great Legal Traditions: Civil Law, Common Law, and Chinese Law in Historical and Operational Perspective" (Carolina Academic Press, 2011, 2nd printing 2014)
"China's Legal Soul — The Modern Chinese Legal Identity in Historical Context" (Carolina Academic Press, 2009)
"General Principles of Business and Economic Law" (Carolina Academic Press, 2008)
"Losing the Global Development War" (Brill-Nijhoff, 2008)
"The Future of the Global Economic Organizations" (Transnational Publishers, 2005)
"Law Codes in Dynastic China" (Carolina Academic Press, 2005) (co-authored with Yanping Wang)
Articles and Book Chapters
"Planetary Health in Times of Converging Crises: Reflections on Stockholm, Decolonization, Restoration, and Global Ecological Governance", 19 Law, Environment, and Development Journal 284 (2023)
"More than Friends?  U.S.-Canada Cooperative Frameworks on Agriculture and the Environment"(with Emily Otte), 70 Kansas Law Review447 (2022).
"Chinese Moral Psychology as Framed by China's Legal Tradition: Historical illustrations of how the friction between formal and informal species of law defines the 'legal soul' of China", appearing in The Routledge International Handbook of Morality, Cognition, and Emotion in China (Ryan Nichols, ed., 2022).
"Addressing Global Challenges through Pluralistic Sovereignty: A critique of state sovereignty as a centerpiece of international law, 67 Kansas Law Review 727-821 (2019)
"Kentucky's Agricultural and Ecological Future: Designing legal and policy initiatives for the Commonwealth to develop tomorrow's foodcrops", 11 Kentucky Journal of Equine, Agriculture, & Natural Resources Law 1-61 (2019)
"A Mediterranean Biome Eco-State: Reorienting Sovereignty in the Mediterranean Basin and its Four Global Correlatives", 10 Mediterranean Review 113-144 (2018)
"Grasslands, Agriculture, and International Law: A survey of proposed reforms", 26 Kansas Journal of Law & Public Policy 284-310 (2017)
"Mediterranean Agriculture, Ecology, and Law: Creating a new non-state actor to counteract agro-ecological collapse in the Mediterranean Basin", 25 Mediterranean Studies 98-146 (2017) (co-authored with Kate Marples and Jon Simpson).  
"Foreign Influence and Constitutionalism in the PRC:  A Western Perspective on Change and Uncertainty in Contemporary Chinese Legal Culture", appearing as Chapter 1 in Regional Self-Government, Cultural Identity and Multinational Integration:  Comparative Experiences for Tibet (Roberto Toniatti & Jens Woelk, editors, Routledge 2017).
"The Rule of Law in China:  Fundamental Uncertainties about "Decoding" A Fundamental Concept", appearing as Chapter 2 in Regional Self-Government, Cultural Identity and Multinational Integration:  Comparative Experiences for Tibet (Roberto Toniatti & Jens Woelk, editors, Routledge 2017).
"International Law, Agro-Ecological Integrity, and Sovereignty – Proposals for Reform, June 2016 The Federal Lawyer", at 56-65.
"Sketching a Global Agroecology Eutopia: The Land Institute in Directional Context, in Food Utopias: Reimagining Citizenship, Ethics and Community" (Paul Stock, Michael Carolan, & Christopher Rosin, editors, 2015). 
"Opposing Legal Transparency in Dynastic China: The Persuasive Logic of Confucianist Views on Legal Opaqueness, in Legal Transparency: A Multicultural Reader" (Padideh Ala'i and Robert Vaughn, editors, 2014).
"Criminal Procedure in Transition: Observations on Legal Transplantation and Italy's Handling of the Amanda Knox Trial, in Festschrift in honor of Feridun Yenisey" (Ayse Nohuoglu, editor, 2014).
"Justinian's Corpus Juris Civilis in Comparative Perspective: Illuminating Key Differences Between the Civil, Common, and Chinese Legal Traditions", 21 Mediterranean Studies 91 (2013)
"Legal Counsel, Legal Analysis, and Legal Limits: The Role of Law and Lawyers in the Asian Development Bank," in Asif H. Qureshi & Xuan Gao, International Economic Organizations and Law (2012).
"Trade Finance", in The Encyclopedia of Financial Globalization (2012).
"Civilization and Law: A Dark Optimism Based on the Precedent of Unprecedented Crises," 59 University of Kansas Law Review 521 (2011).
"The Global Financial Crisis of 2008-2009 in Context: Reflections on International Legal and Institutional Failings, 'Fixes,' and Fundamentals," 23 Pacific McGeorge Global Business & Development Law Journal 43 (2010).
"Feeling the Stones When Crossing the River: The Rule of Law in China," 7 Santa Clara Journal of International Law (2010).
"The Asian Financial Crisis in Retrospect: Observations on Legal and Institutional Lessons Learned after a Dozen Years," 5 East Asia Law Review 31 (2009).
"In Whose 'Best Interests'? An International and Comparative Assessment of US Rules on Sentencing of Juveniles," 1 Human Rights and Globalization Law Review 89 (2008) (co-authored with Jelani Jefferson).
"Law and Policy in International Financial Institutions: The Changing Role of Law in the IFIs," 17 Kansas Journal of Law & Public Policy 194 (2008).
"How Letters of Credit Operate in International Commercial Transactions," 77 Journal of the Kansas Bar Association 16 (2008).
"Protecting and Supporting Indigenous Peoples in Latin America: Evaluating the Recent World Bank and IDB Policy Initiatives," 14 Michigan State University Journal of International Law 383 (2006).
Memberships
—
American Society of International Law