Mark Johnson
---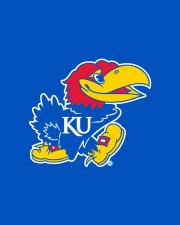 Biography
—
Mark Johnson is one of the three founders of Dentons' Kansas City office. Due to his broad experience in several areas of the law, Johnson helps clients successfully navigate challenges presented by government regulation, employment and labor relations, election and campaign finance law, free expression, and telecommunications regulation.
Johnson also practices in the First Amendment field, through his longstanding representation of media companies and individual reporters. His experience extends to issues of election administration and campaign finance, where he has handled matters involving political campaigns, redistricting and voting rights. He regularly handles matters involving current issues in the field of media law, including advice on First Amendment-related issues such as libel, copyright clearance and news story analysis. 
Johnson has taught First Amendment Law at the KU School of Journalism and Mass Communications since 2008 and election law and campaign finance at the KU School of Law since 2010. He has also taught courses concerning privacy, origins of free speech and political campaigns. At the School of Journalism and the School of Law, he routinely interfaces with scholars with cutting-edge knowledge of the study of journalism and law. He routinely addresses professional groups on election issues and access to public records and meetings, and conducts private training sessions for clients on competition and employment issues.
Johnson has been on the board of directors of the University Daily Kansan, the student newspaper at KU, since 2014, and served as board chair from 2014 to 2019. He also has served on the board of the ACLU of Kansas since 2013. He has handled a number of cases for the ACLU, including the cases in which the Kansas proof of citizenship requirement was declared unconstitutional, single-sex marriage laws in Kansas were overturned, and the location of polling places in Dodge City, Kansas, was challenged.
Education
—
J.D., Harvard University, 1980
B.A., Yale University, 1977
Cum laude
Teaching
—
Courses Taught:
Elections and Campaign Finance
Media and the First Amendment
Career History
Associate, Spencer, Fane, Britt & Browne in Kansas City, MO, 1980-1986; Partner, Spencer, Fane, Britt & Browne in Kansas City, MO, 1987-1994; Partner, Dentons US LLP (formerly known as Sonnenschein Nath and Rosenthal) in Kansas City, MO, 1994 to present; Adjunct faculty member, University of Kansas School of Law, 2010-present.
Awards & Honors
—
Mark Johnson has been listed in Best Lawyers in America for over 25 years, appearing in every edition of that publication since 1995, elected to this list of prominent American legal practitioners by his peers. Over the years he has been listed in several categories, including First Amendment, Public Utilities, Communications, Labor and Employment, and Energy. He will be listed as a "best lawyer" in the First Amendment, Communications and Energy categories in the 2021 edition.
As a consequence of his many years of teaching the First Amendment course in the KU School of Journalism, the award for the senior student in the Journalism School showing the greatest commitment to the First Amendment and free speech is named in Johnson's honor.
Memberships
—
Board member, ACLU of Kansas; Board chair, University Daily Kansan; Kansas City Representative, Association of Yale Alumni.
Admitted
Kansas, Missouri, U.S. District Court for the District of Kansas, U.S. District Court for the Western District of Missouri, U.S. Court of Appeals for the 8th Circuit, U.S. Court of Appeals for the 10th Circuit, U.S. Supreme Court.