Michael H. Hoeflich
---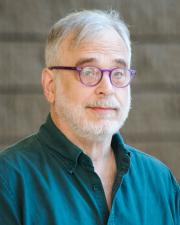 John H. & John M. Kane Distinguished Professor of Law
Biography
—
Michael Hoeflich holds degrees from Haverford College, Cambridge University and Yale Law School. He taught at the University of Illinois from 1980-1988, was dean of the Syracuse University College of Law from 1988-1994, and was dean at the University of Kansas School of Law from 1994-2000. Hoeflich is the author or editor of more than 15 books and 115 articles. He previously served as the director of the M.S. in Homeland Security: Law & Policy degree program at KU Law. He is the principal investigator on a five-year, $1.5 million Intelligence Community Centers for Academic Excellence grant to the University of Kansas.
In 2021, Hoeflich was the recipient of a Higuchi-KU Endowment Research Achievement Award, the state higher education system's most prestigious recognition for scholarly excellence. Hoeflich received the Balfour Jeffrey Award in Humanities & Social Sciences for his significant research contributions to legal history and ethics.
Hoeflich is a fellow of the Royal Historical Society, a member of the American Antiquarian Society and the Kansas Correspondent of the Selden Society. He was awarded an honorary degree (LL.D.) by Baker University in 2003.
Education
—
Ph.D., Cambridge University, 2001
J.D., Yale Law School, 1979
M.A., Haverford College, 1973
B.A., Haverford College, 1973
Research
—
Ethics
Comparative law
Contracts
Legal history
Admitted
New York 1980
Career History
Associate, Cravath, Swaine & Moore, New York City 1979-80; Assistant Professor, Illinois 1981-84; Associate Professor 1984-86; Professor and University Scholar 1986-88; Dean & Professor of Law & History, Syracuse 1988-94; Professor of Law, Kansas since 1994; Dean, Kansas 1994-2000; John H. & John M. Kane Professor of Law, 1997-present.
Teaching
—
Contracts, Copyright, Law and the Arts, Legal History, Professional Responsibility
Selected Publications
—
"Lawyers in the Mail: The Image of Lawyers in Printed Ephemera, 1880-1960 (2012)
"Justice on the Prairie: 150 Years of the Federal District Court in Kansas" (2011)
"Legal Publishing in Antebellum America, 1780-1870" (2010)
"Roman Law and Forensic Oratory in Antebellum America," 120 Zeitschrift der Savigny-Stiftung fur Rechtsgeschichte 189 (2003)
"Translation and the Reception of Foreign Law in Antebellum American," 50 American Journal of Comparative Law 753 (2003)
"The Lawyer as Pragmatic Reader: The History of Legal Common-Placing," 55 Arkansas Law Review 87 (2002)
"Lawyers, Fees & Anti-Lawyer Sentiment in Popular Art, 1800-1925," 4 The Green Bag 147 (2001)
"Roman & Civil Law & the Development of Anglo-American Jurisprudence" (1997)
"Cases & Materials on Federal Taxation of Deferred Compensation" (with C. Watson) (1989)
"The Gladsome Light of Jurisprudence: Learning the Law in England and the United States in the 18th and 19th Centuries" (1988)
"Essays in Property Law and Legal Education in Honor of John Cribbet" (ed. with P. Hay) (1988)
Memberships
—
American Law Institute; Selden Society; Editor, Law & History Review, 1988-89; Editor, Roman Legal Tradition, 2002-present