Phillip E. DeLaTorre
---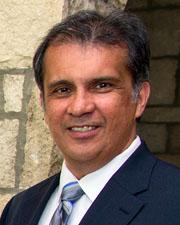 Professor Emeritus of Law
Biography
—
A graduate of Harvard University Law School, Phillip DeLaTorre joined the KU law faculty in 1980 following private law practice in Kansas City, Missouri. His teaching and scholarship focused on intellectual property, property, and oil and gas law. He has a strong interest in civil rights issues and served on the Kansas Human Rights Commission and the Kansas Advisory Commission to the U.S. Commission on Civil Rights. He was a visiting professor at the University of Texas School of Law, the University of San Diego School of Law, and the University of Iowa College of Law. He retired in May 2017.
Education
—
J.D., Harvard Law School, 1978
B.A., University of Kansas, 1975
Research
—
Intellectual property
Oil and gas law
Admitted
Missouri 1978, Kansas 1979.
Career History
Associate, Watson, Ess, Marshall & Enggas, Kansas City, Mo., 1978-80; Associate Professor, University of Kansas, 1980-85; Professor, University of Kansas, 1985-present; Visiting Professor, University of Texas, 1985-86, San Diego, 1988-89; Consortium Professor, London, Fall 1990.
Memberships
—
Phi Beta Kappa; Pi Sigma Alpha; Lawrence Housing Authority, 1987-88; Commissioner, Kansas Human Rights Commission, 1991-present; Kansas Advisory Commission, U.S. Commission on Civil Rights, 1994-present.