Richard Lang
---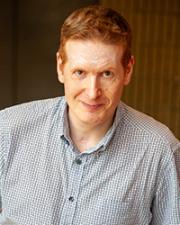 Previous Visiting Scholar
Senior Lecturer in Law at Cardiff Metropolitan University, Wales, UK
Biography
—
Dr. Richard Lang is a Senior Lecturer in Law at Cardiff Metropolitan University, Wales, UK.  He joined CMet in 2020 from Liverpool Hope University; prior to that he taught at the Universities of Brighton and Bedfordshire.  At all three of these institutions he was nominated for teaching awards including the 'Student Voice' award at Liverpool Hope and the 'Staff Personality of the Year' award at Bedfordshire, both of these student-nominated, and the latter of which he won.  Before his career in higher education, he practiced law at a number of "boutique" law firms in Brussels. He has appeared before the Court of Justice of the EU and is cited twice in the European Court Reports. Since 2017, he has sat on the EU Committee of the Law Society of England & Wales.  He participates in KU Law's overseas visiting scholar program at the kind invitation of Dean Mazza and with Professor Bhala as his faculty liaison.
Lang is recognized as an expert in EU fundamental rights by the European Parliament, and, in addition to the right to equality (the subject of his doctoral thesis), he has written on the right to property and the rights of the victim (including working with the UK's Association of Chief Police Officers on this issue). More recently, he has been investigating "Brexit" and the UK's post-Brexit relationship with EU Law. He has submitted evidence numerous times to Parliament, and he was cited twice by the House of Lords Constitutional Committee in its report on the Great Repeal Bill (March 2017), and once by the HL European Union Committee in its report on Brexit: Reciprocal Healthcare (March 2018).
Career History
October 2020 – present: Senior Lecturer in Law and Programme Director for the BA(Hons) Business Law and Management at Cardiff Metropolitan University.
September 2019 – October 2020: Associate Professor in European & International Law at Liverpool Hope University.
October 2015 – August 2019: Senior Lecturer in Law at the University of Brighton.
September 2010 – October 2015: Principal Lecturer and Undergraduate Portfolio Leader at the University of Bedfordshire.
November 2014: Visiting researcher at Vrije Universiteit Brussel.
January 2013: Appointed external expert on legal issues at the European Parliament.
September 2009 – August 2010: Assistant to Head of Learning at King's College London.
January 2007: Decided case – Case C-122/07P Eurostrategies SPRL v Commission of the European Communities [2007] ECR I-179 (cited as counsel for Eurostrategies).
January 2005: Decided case – Case C-64/05P Kingdom of Sweden v Commission of the European Communities and Others [2007] ECR I-11389, [2008] TLR 12 (cited as counsel for IFAW).
January 2004 – November 2015: Associate, and later Of Counsel, at Crosby Renouf (and successor firms) in Brussels; this included involvement in Case T-37/04 Açores v Council [2008] ECR II-103 (first instance only) and Case T-464/04 Impala v Commission (aka Sony/ BMG) [2006] ECR II-2289 (and appeal).
January 2003 – December 2003: Intern at Stanbrook & Hooper, Brussels.
January 2002 – December 2002: Intern at International Criminal Tribunal for the former Yugoslavia (Office of the Prosecutor), the Hague.
September 1999 – February 2000: Stagiaire at the European Commission (DG Justice & Home Affairs).
Education
—
Ph.D. in Law, King's College, 2011
LL.M. in European Law, University College London, 2001
B.A. in Hispanic Studies, University of Manchester, 1996