Sandra Craig McKenzie
---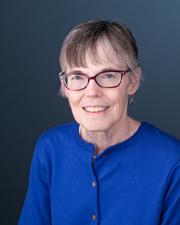 Professor Emeritus of Law
Biography
—
A magna cum laude graduate of the University of New Mexico School of Law, Sandra McKenzie joined the KU Law faculty in 1979 and retired in 2015. She served as a law clerk to the Hon. Oliver Seth of the U.S. Court of Appeals for the 10th Circuit and spent four years in private practice doing tax and estate planning work in Albuquerque before beginning her career in law teaching. McKenzie was a dedicated and highly regarded teacher, known for her accessibility to students. She taught Alternative Dispute Resolution, Local Government Law, Property, and Elder Law. Her expertise in Kansas local government law made her a frequent speaker and a regular participant in programs and publications of the Kansas Bar Association. She served as the law school's ombudsman.
Education
—
J.D., University of New Mexico School of Law, 1974
New Mexico Law Review
B.A., University of New Mexico, 1971
Research
—
Local government
Dispute resolution
Elder law
Admitted
New Mexico 1974
Career History
Clerk, Hon. Oliver Seth, U.S. Court of Appeals, 10th Circuit 1974-75; Private practice, Schlenker, Parker, Payne & Wellborn, Albuquerque 1975-76; Schlenker, Craig & Lebeck, Albuquerque 1977-79; Associate Professor, Kansas 1979-84; Professor since 1984.
Selected Publications
—
The Property Tax and Local Government Property chapters in Kansas Local Government Handbook, Kansas Bar Association (1991;1994 supp.)
Local Government Law in Annual Survey of Kansas Law 1995, 1996, 1997, 1998 and 1999, Kansas Bar Association (1995, 1996, 1997, 1998, 1999, 2001, 2002)
"Home Rule in a Nutshell," 48 Kansas Law Review 1005 (2000)
"Survey of Kansas Law: Taxation," 41 Kansas Law Review 727 (1993)
"Storytelling: A Different Voice for Legal Education," 41 Kansas Law Review 251 (1992)
"Paul Wilson: Kansas Lawyer," 37 Kansas Law Review 1 (1988)
Memberships
—
Phi Beta Kappa; Phi Kappa Phi; Order of the Coif