KU Law Magazine | Winter 2021
---
Winter 2021 | Jayhawk Judges
In the winter 2021 issue of KU Law Magazine, we highlight four alumni judges. They represent a small sampling of KU Law graduates serving in the judiciary. The issue also includes a 25th anniversary celebration of the Tribal Law & Government Center. Plus alumni news and the Volunteer Honor Roll.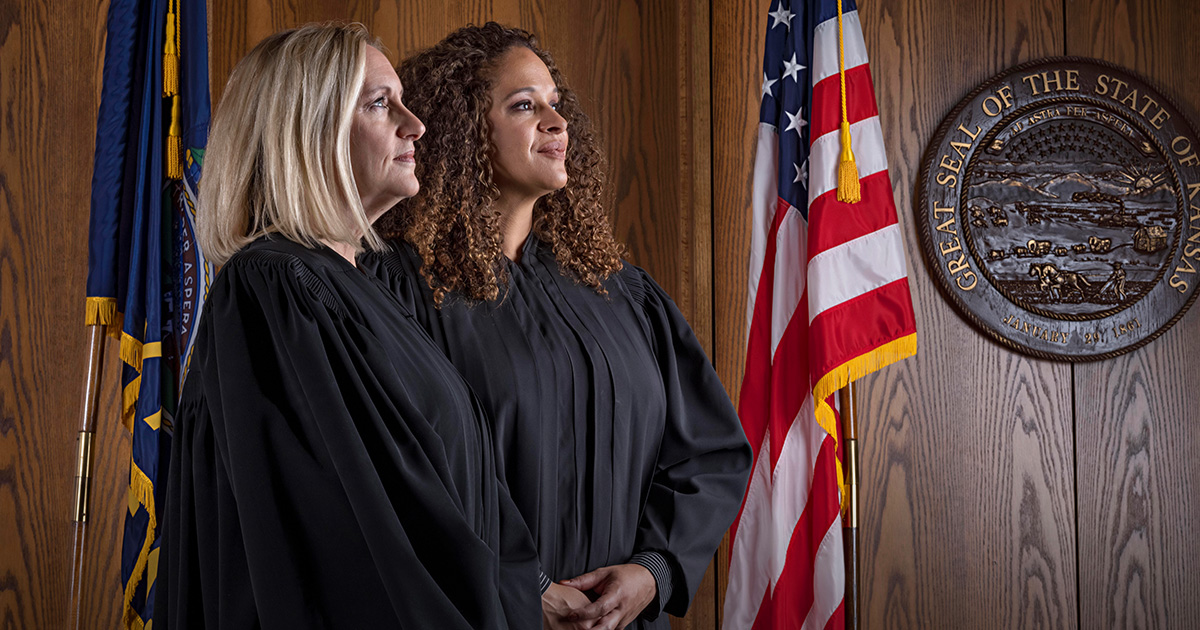 Winter 2021 KU Law Magazine
More articles from Winter 2021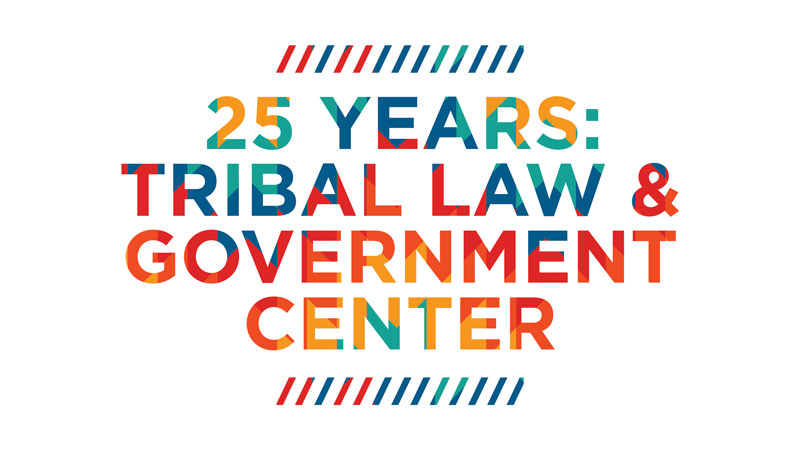 25 Years: Tribal Law & Government Center
The Tribal Law & Government Center has been preparing students to represent Indigenous peoples and pursue careers in tribal law for over 25 years. Former directors of the center reflected on its impact since launching in 1995.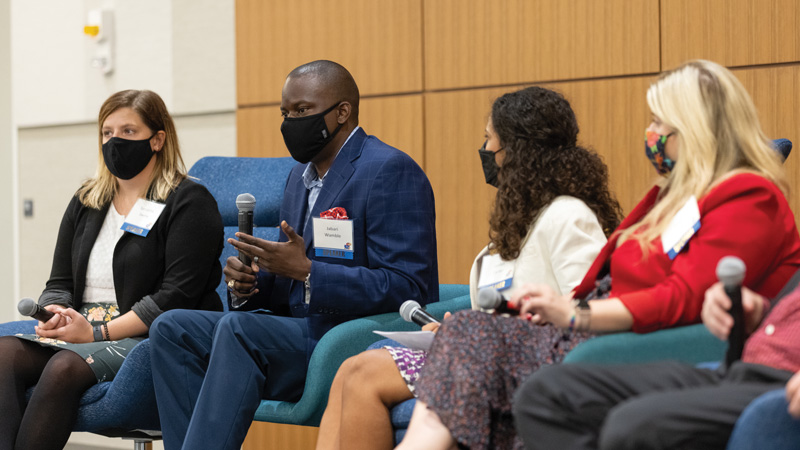 Volunteer Honor Roll: 2020-2021
The Volunteer Honor Roll recognizes the many KU Law graduates who donate time, energy and expertise to the law school. Thank you to all the alumni who volunteered their time from April 2020 to April 2021.
Fall 2020

Through Difficulty: The KU Law community responds to a pandemic

Fall 2019

KU Law's Global Impact: Jayhawk lawyers, scholars work all over the world
Fall 2018

Striving for Justice: Jayhawk prosecutors building cases, communities

Fall 2017

50 Years of Legal Aid