Pro Bono Impact: Building impact
---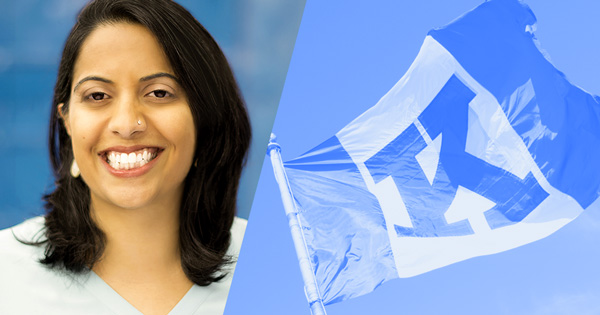 Madhu Singh, L'08, helps small businesses and nonprofits grow
Madhu Singh has learned that legal questions can often be a block for people looking to start businesses or nonprofits. That's one of the reasons why Singh, L'08, devotes so much of her time to pro bono work. Working with organizations in Washington state, Singh advises nonprofits and small business owners on legal best practices, consulting new entrepreneurs and answering questions so they can build confidence to grow. 
"That peace of mind that I'm able to give helps them feel empowered so they can go forward and flourish and contribute to the community, is what really drives me to do this," Singh said. 
Singh started volunteering with Wayfind Legal — a group that partners with nonprofits and microenterprises to build their capacity — shortly after she graduated from KU Law and moved to Seattle. She took on pro bono projects to advise small business owners on their legal needs. Singh also took on pro bono work for nonprofits, helping them with tasks like creating board documents and filing an application to become a 501(c)(3).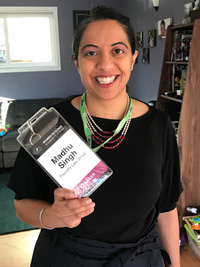 Singh spoke with nonprofit associations all over Washington state — from the Washington Recreation & Park Association to the Washington State Farmers Market Association — on grantmaking, maintaining nonprofit status and general best practices. She is a regular speaker and contributor with Wayfind Legal and many of the state's resource agencies. 
When Wayfind Legal started a cohort of attorneys interested in working with nonprofits, Singh led the cohort for several years, teaching attorneys what it means to work with a nonprofit and how to consult with one. Singh was awarded Wayfind Legal's 2018 Volunteer of the Year Award. 
"It allowed me to have a broader reach. Instead of talking to one nonprofit, I was now advising 10 other attorneys who each took on two nonprofits. My impact was more than doubled," Singh said. 
In a particularly memorable project, Singh worked with a group of immigrant small business owners to form a collective. By creating an alliance of smaller cleaning or janitorial businesses, the collective was able to land larger, multi-year contracts, get loans and look to provide health insurance for workers. 
"It created a sustainable pathway for these immigrant business owners to get these bigger projects," Singh said. 
Singh's latest project with Wayfind — which is now called Communities Rise — is developing a series of video trainings on legal questions. Her portion is on fiscal sponsorships. Through Communities Rise, Singh has been able to teach at community colleges, meet with Small Business Association groups and be a resource to the community. In 2014, she was also awarded Woman Business Owner of the Year with SBA, recognizing her growth of her own firm plus her contributions to the local SBA.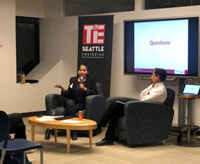 Now over a decade into her involvement in the Washington nonprofit community, Singh's list of pro bono projects and volunteer roles keeps growing. Singh is in her third year serving as board president for TiE Seattle, the local chapter of a group that aims to foster entrepreneurship worldwide. She's also the past board president of the Women's Business Exchange and has served on boards for local bar associations. 
Dedicating time to pro bono service is an expectation for new attorneys at Singh's firm, Foundry Law Group. For any attorney, pro bono work provides a way to keep sight of the community you're helping, Singh said.
"Doing pro bono work and volunteering is a good way to stay grounded in the community you're looking to serve," Singh said.
---
This article appeared in print in the 2022 KU Law Magazine.