Pro Bono Impact: Q&A with Amanda McElfresh, 3L
---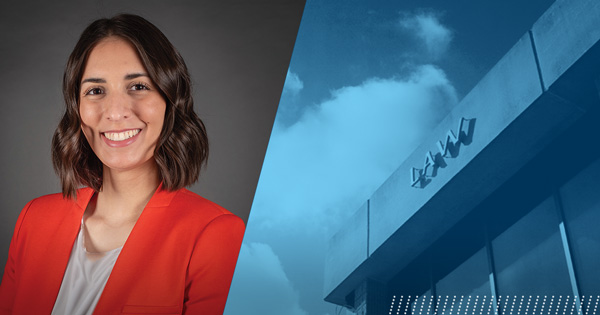 Amanda McElfresh, 3L, volunteers for multiple pro bono projects as a law student 
During her second year at KU Law, Amanda McElfresh volunteered with the Guardianship Assistance Program of Johnson County. McElfresh previously worked on guardianships as a paralegal before coming to law school and wanted to see what the guardianship process would look like from an attorney's point of view. 
The next semester, McElfresh was a volunteer intern with the ACLU of Kansas. She got interested in working with the organization after taking a class with Sharon Brett, an adjunct professor at KU Law and legal director for the ACLU of Kansas. 
"At that time, I had not quite figured out what I wanted to do with my law degree, but I knew I wanted to use it to help people and that is exactly what the ACLU of Kansas does," McElfresh said. 
The two pro bono projects have been McElfresh's most rewarding experiences in law school, she said. 
After graduation in May 2023, McElfresh plans to continue her community involvement while she completes a judicial clerkship. She shared more about her experience with pro bono projects at KU Law for a Q&A. 
You've volunteered for multiple pro bono projects. What motivated you to stay involved? 
I keep participating because these two projects have been part of my most rewarding experiences while I have been at KU Law. It is one thing to talk about the work that attorneys do in class, and it is a whole other experience to actually do that work. Pro bono projects offer a learning environment where it is OK to ask questions and make mistakes because there is always a practicing attorney guiding you. 
Is there an experience you've had working on a pro bono project that was especially impactful? 
During my semester at the ACLU of Kansas, the State of Kansas was sued due to the maps the legislature had drawn for the next voting cycle. The ACLU of Kansas brought one of these lawsuits and I had a front-row seat to the research, motion work, hearings and trial. This was an impactful experience because I saw how hard local attorneys were working to protect Kansas citizens' access to vote and to have their votes count. 
Do you think you'll continue this kind of work after you start your career? 
I do plan on continuing pro bono work as part of my career. I am clerking after graduation and the judge I am clerking for does a lot of community outreach through internship programs, opening his courtroom to local mock trial and debate teams, and making sure the courtroom is an accessible place for everyone in the community. I will also continue to focus on doing pro bono work after my clerkship ends because giving back to the community is one of the most important things that lawyers can do.
What would you say to law students who are considering volunteering for a pro bono project? 
Every student should volunteer for a pro bono project! It is the perfect way to put into practice the concepts we discuss in class, it makes you more confident for summer internships, and projects can be as short or as long as students want them to be.
---
This article appeared in print in the 2022 KU Law Magazine.